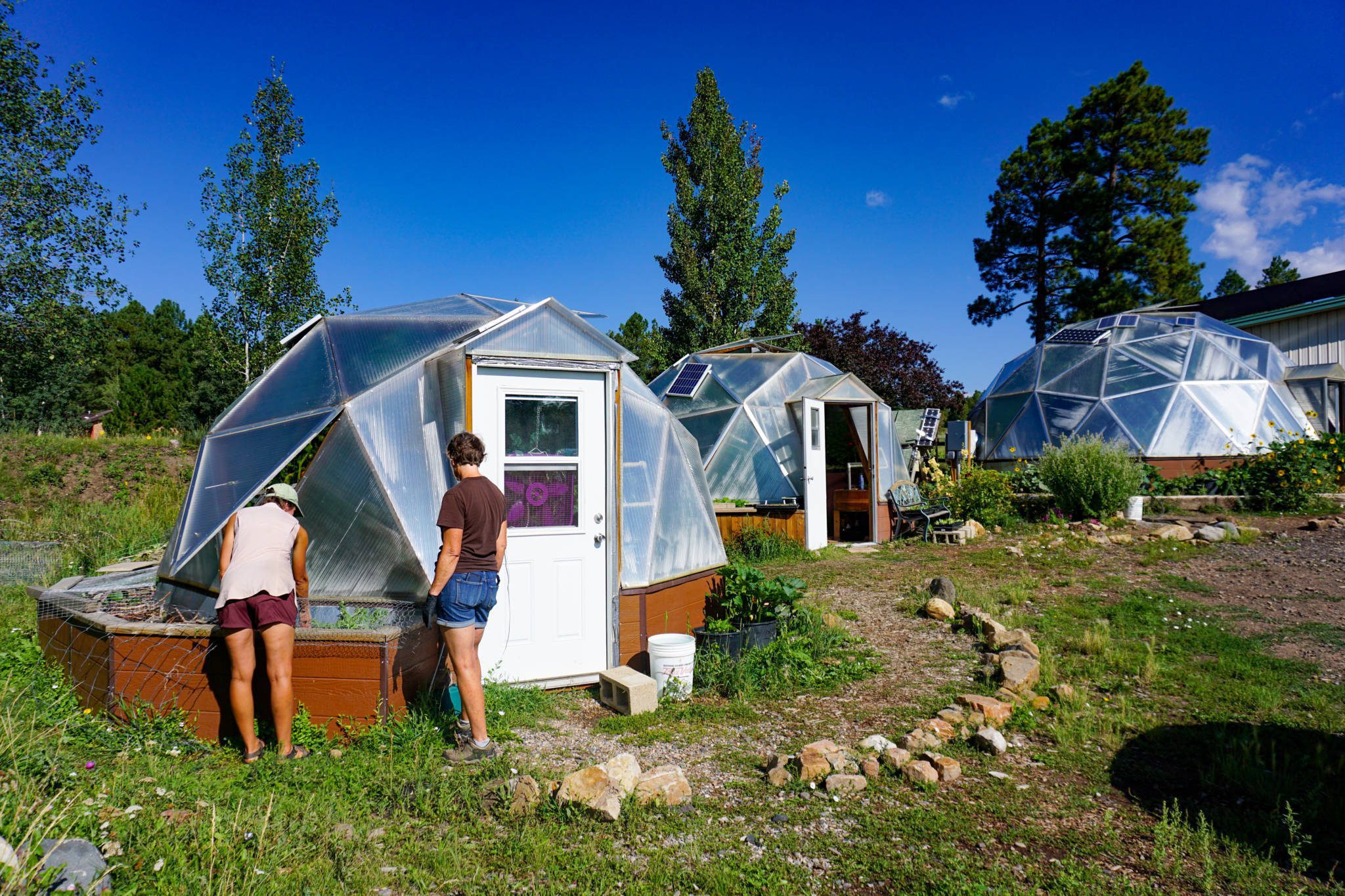 2nd Annual Customer Appreciation Party
We are thrilled to announce our 2nd Annual Customer Appreciation Party that will be held at our Pagosa Springs Domes from 12 p.m. to 4 p.m. on Saturday, September 11th. This will be a fantastic opportunity to socialize with current dome owners and meet people who are passionate about gardening. We will be offering tours of all five of our Growing Domes, along with Growing Dome gardening classes taught by some of our experts. There will be fresh food, local craft beer, games for kids and adults, and music. We will also have Growing Spaces swag to give away.
Sign-ups for our customer appreciation event are now closed. If you are still interested in attending the event or have any questions please email kenzie@growingspaes.com.
Durango Farmers Market is Back
Growing Spaces will be sponsoring the Durango Farmers Market again this year. The market is held every Saturday Morning from the second week in May to the last Saturday in October, 8 am to noon (and 9 am to noon in October) in the parking lot of TBK Bank, located at 259 W. 9th street, across from the City Transit Center. The Transit Center offers free parking on the weekends.
Growing Spaces will be giving away Growing Dome swag, gardening gear, t-shirts, seed packets, tumblers, and chatting about year-round food production and gardening on July 17th and 31st from 8:00 a.m. – 12:00 p.m.
The market is a venue for local agriculturalists, artisans, ready-to-eat, value-added, and service vendors to meet and share the fruits of their labor with the community in Durango and the other surrounding communities. They have quality vendors who fit into the theme of local production, sustainability, and healthy lifestyles. They also feature a different musician or band each week, with a few dance performances sprinkled into each session. Additionally, the market includes community groups that offer important information and ways to get involved in the local community. They also feature young agriculturalists in our Incubator Program, giving them a chance to get their start in local food production.
Products and Services-
Produce: Fresh and delicious! Locally grown veggies are seasonally available.
Meats: Beef, pork, goat, chicken, and turkey. All locally and lovingly raised.
Cheeses: Artisan cheese in a variety of flavors.
Eggs: Chicken, quail, and duck.
Mushrooms: Cultivated and wild-crafted by Certified Mycologist.
Fruit: Fresh and locally grown, seasonally available.
Herbs: Culinary magic! Fresh and dried available.
Vegetable and flower starts.
Flowers: Fresh cut and starts.
Chili peppers: Fresh available seasonally, fire-roasted in late summer.
Ready To Eat: Fresh baked muffins and pastries, pizza, tacos, fermented veggies, German-style bratwursts, and fresh food prepared on-site with produce purchased from the vendors that morning!
Beverages: Fresh brewed coffee, juices, kombucha, wheat grass shots, smoothie cups and bowls.
Hand Crafted Artisan Goods: Lotions, soaps, balms, tinctures, decorative and functional pottery, clothing, jewelry, cutting boards, wooden toys, hats, felted toys and items, yarn and fibers, reusable food bags, original art, gift items; and more!
Services: Chair massage, acupuncture, knife sharpening
Community Building: Informational booths, live music every week, balloon creations for the kids!
A TRUE COMMUNITY MARKET ~ COME JOIN THE FUN! For more information go to DFM info.
---
If you can't make it to one of our events but are interested in touring a Growing Dome, fill out the form below to request a personal tour in Golden or Pagosa Springs.