Updated December 19, 2022
There are so many garden grants available in the United States to support a local school, community, and non-profit gardening projects. We regularly update this page and can provide helpful information when applying for public or private grants. Please refer to the links below and contact us with any questions.
Growing Spaces also offers annual grants and is proud to announce our new grant program for 2023.
Growing Spaces Urban Farming Grant 2023
Growing Spaces will be offering grants to organizations that are actively working to provide fresh organic produce to food insecure communities. Food banks across the country have needed to increase production to meet the growing demand caused by the pandemic and inflation. They are also looking for solutions to grow food for their communities year-round, without using too much energy.
To respond to this increased demand, Growing Spaces is offering grants to registered non-profits, schools or veterans' organizations that are actively providing fresh food to underserved and food insecure communities.
Simply complete the form below or talk to one of our Growing Dome Advisors about the program.  Through this grant, we hope to help even more communities provide a geodesic greenhouse to increase production and harvest year-round. The grant will be taken off the price of the Growing Dome and will range between $2,000 to $5,000 depending on the program and the size of the Growing Dome greenhouse desired. Applications for 2023 will be accepted through June 30, 2023.
"*" indicates required fields
Growing Spaces Urban Farming Grant 2022
Just like in previous years, we had so many wonderful applicants and the decision was a hard one. Growing Spaces puts much thought & consideration into choosing the causes for which we award these in-house grants. We are proud to announce our 2022 grant winners Harlem Grown and Valor Point Domiciliary Care for Homeless Veterans
Harlem Grown in Harlem, NY: Their mission is to inspire youth to lead healthy and ambitious lives through mentorship and hands-on education in urban farming, sustainability, and nutrition. They have been transforming empty lots and schoolyards around Harlem into gardens for the last 10 years, and work with most of the local elementary schools to provide after-school programs and summer camps. With a Growing Dome, they will be able to provide year-round gardening activities for youth and adults. Growing Spaces is excited to partner with this amazing organization.
Valor Point Domiciliary Care for Homeless Veterans in Lakewood, CO: Their twofold mission is to identify homeless and at-risk Veterans who need residential treatment to overcome homelessness and provide these Veterans transitional, recovery-focused treatment that increases their independent living skills so that they can obtain and maintain housing upon graduation. They have a robust recreation and activities department that already includes outdoor raised beds, traditional gardens and gardening classes supported by CSU Master Gardeners. The greenhouse will enable them to have a year-round gardening program, grow more food for their kitchen and expand to out-patient services. Growing Spaces is proud to support our veterans, especially here in Colorado.
Please stay tuned to hear more about our work with Valor Point & Harlem Grown later this year and be the first to hear when we open applications for 2023.
To see the projects we supported in 2021, visit our Urban Farming Grant Winners Blog
To see the projects we supported in 2020, visit our Food Insecurity Charities Blog.
We have also created a new fundraising page to provide information to our community on garden projects and greenhouse fundraisers. Contact us if you would like your fundraiser to be included on this page.
Links to Garden Grants 2022-2023: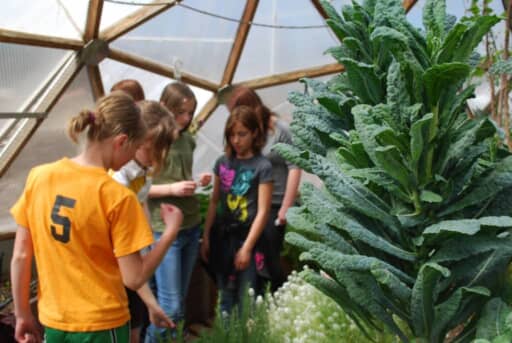 School Garden Grants
Colorado Garden Foundation – Has awarded more than $12 million in grants to fund gardening and horticulture projects for Colorado. All the proceeds from the Colorado Home and Garden Show go to support these wonderful garden grants. The 2023 Grant Cycle will reopen late summer 2023.
Whole Foods Market – "Our Garden Grant program provides a $3,000 monetary grant to support a new or existing edible educational garden located at either a K-12 public or private school and a Non-profit organization (501(c)(3) in the US/Registered Charity in Canada) that serves children in the K-12 grade range." For 2023 applications will open in mid-February. Notification will occur in August, and packages arrive in September.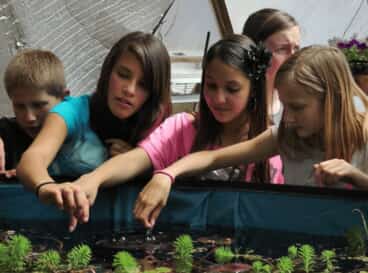 Kids Gardening – The GroMoreGood Grassroots Grant, brought to you by The Scotts Miracle-Gro Foundation and KidsGardening, is designed to bring the life-enhancing benefits of gardens to communities across the United States. Applications open January 3, 2023 – February 10, 2023.
American Heart Association Teaching Gardens Network – The Teaching Gardens Network is a one-stop-shop for everything schools will need to start or enhance a school garden. By joining the network you gain access to Grant opportunities for funding your garden, free gardening materials, and resources, digital cross-curricular, standards-based gardening and nutrition education curriculum, downloadable Teaching Gardens Network certificate, and recognition on their website. Recipients will be announced in January 2023.
Big Green Real Food Grow Here – Big Green awards Learning Gardens based on a number of factors, including the strength of garden team, plans for garden use, student demographics, and location. They also have curriculum offerings.
Captain Planet Foundation™ – Invests in high-quality, solution-based programs that embrace STEM learning and environmental education. They empower youth to become local and global environmental change-makers. Their 2023 grant program is targeted for specific cities.
Bonnie Plants 3rd Grade Kids Cabbage Program – Growing our next generation of gardeners! "Learning how to grow healthy food at an early age teaches kids to value the fun and hard work that goes into gardening. We're always thrilled to share the appreciation and excitement of a bountiful harvest with our students and believe the joy of gardening is something you never outgrow." Mike Sutterer, President & CEO of Bonnie Plants
California Fertilizer Foundation – School Garden Grant Program for California schools. CFF accepted Garden Grant applications for 2023 with an application submission deadline of October 21st, 2022. If you would like information for future grant applications, click here.
Community Garden Grants
America in Bloom – America in Bloom and the CN Railway have partnered to create the "EcoConnexions From the Ground Up" grants program. With a true transcontinental network that extends to three North American coasts, CN passes through a wide range of urban and rural communities. We encourage communities along the CN corridor to take environmental action by improving their communities through healthy urban forests, natural landscaping, groundcover improvement, and flower displays.
Seed Money – is a Maine-based nonprofit providing grants, crowdfunding opportunities and training to food garden projects across the country and around the world.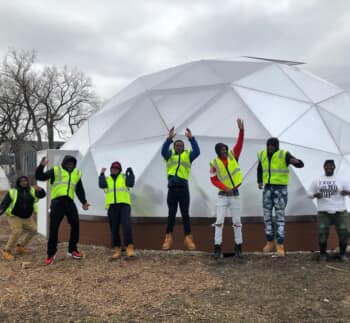 National Head Start Association – The GroMoreGood initiative makes garden grants, garden kits, educational curriculum, and garden training available to all Head Start programs with the goal of creating more edible gardens for young children and their families. The initiative also supports the creation of green space projects—land that is partly or completely covered with grass, trees, shrubs, or other vegetation—as an option for children and the community to learn. The 2023 deadline is December 23, 2022; must be a Head Start program to apply.
Veterans and Disability Garden Grants
USDA Veterans Grants – Enhancing agricultural opportunities for veterans. The Enhancing Agricultural Opportunities for Military Veterans Program provides grants to non-profits to increase the number of military veterans gaining knowledge and skills through comprehensive, hands-on and immersive model farm and ranch programs offered regionally that lead to successful careers in the food and agricultural sector.
Home Depot Grants – Home Depot currently has a Veteran Housing Grants Program. This was created to help nonprofits fund the development and repair of multi-unit veteran housing facilities. Awards typically range from $100,000 to $500,000.
National Garden Bureau Grants – For therapeutic garden programs to bring healing for those affected by trauma. National Garden Bureau launched a philanthropic program in 2014 that supports the building and growth of therapeutic gardens across North America. This program furthers NGB's mission of promoting gardening to gardeners and non-gardeners alike. 2023 grant available April 1, 2023.
Organic Farming and Horticulture Grants
Living to Serve Grants provide an opportunity for FFA chapters and state FFA associations/foundations to seek funding to support various types of service projects through a competitive application process. Applicants must identify a community need that falls within one of four focus areas: community safety; hunger, health and nutrition; environmental responsibility; or community engagement.
Blooming Prairie Foundation – Grants for innovative practices in the area of organic and natural foods. The Foundation is pausing grant issuance during 2022. Please check back in January 2023 for updates on future granting options.
Herb Society – The grants listed on their page are for the research of the horticultural, scientific, and/or social use of herb gardens throughout history. Visit their website to learn about their available grants and the application process.
California ReLeaf Grants – Provides pass-through grants to network members and other community groups interested in caring for trees in California. Grants are due in early January. They also have a link to other grant opportunities for California on their website.
Wild Ones – Healing the Earth one yard at a time. For more than 25 years, this donor-funded program has provided grants ranging from $100 to $500 for native plant gardens and landscaping projects throughout the United States. The funds are designated for acquiring native plants and seeds for outdoor learning areas that engage youth (preschool to high school) directly in planning, planting and caring for native plant gardens. Applications for the 2023 planting season are now closed. Visit their website to learn about their 2024 grants.
Fundraising
You could also try starting up a fundraiser on Adopt A Classroom.org, KickStarter.com or GoFundMe.com.
Good luck with your fundraising!
Other Gardening Resources for Kids
Fiskars – Provides grants for innovation, education, and biodiversity for schools and community gardens.