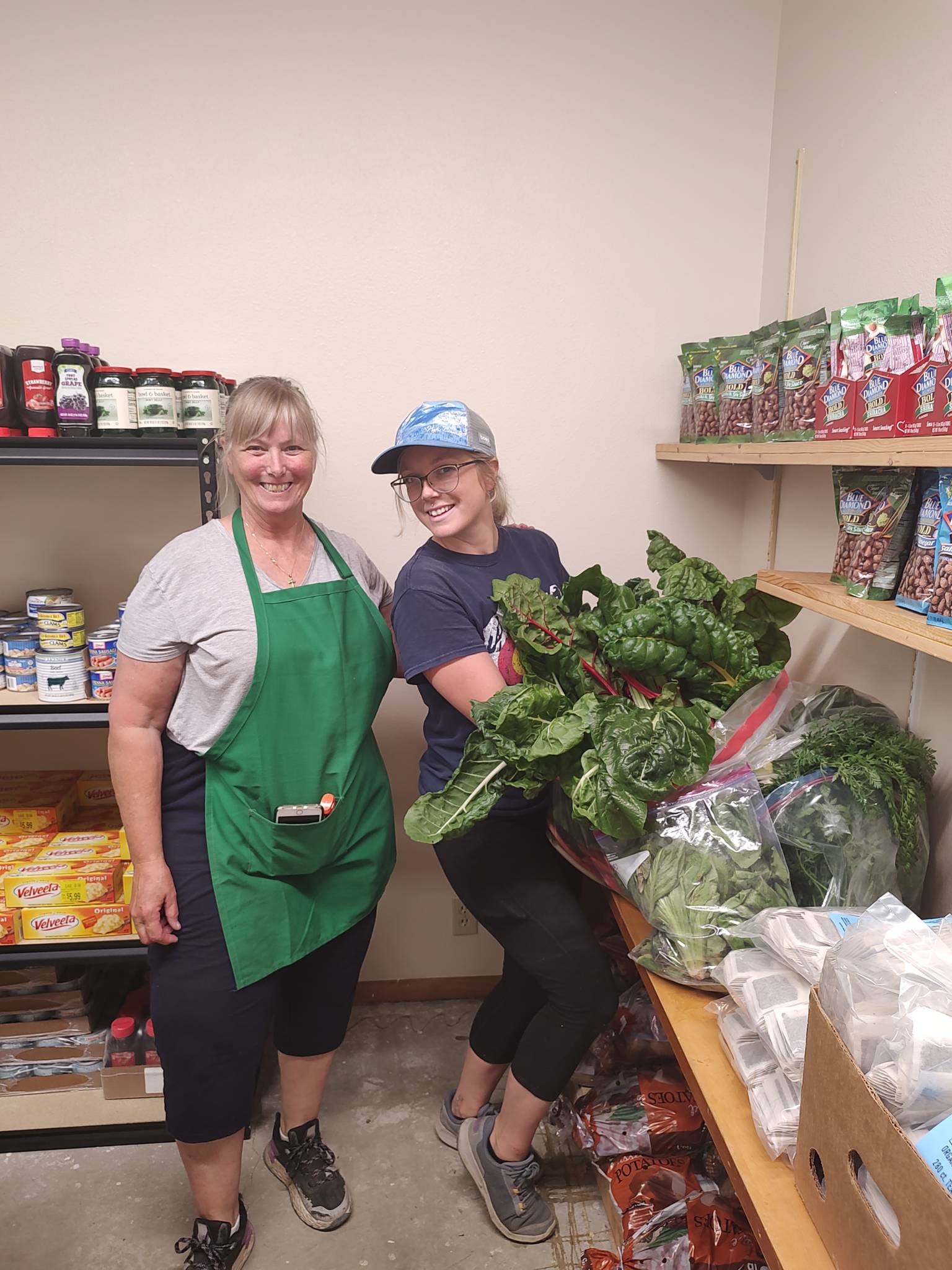 One of the values Growing Spaces holds most dear is helping those without access to fresh, healthy food sources. According to the USDA, the current rate of food insecurity is 10.5% of all households in the US. That means 13.8 million people in this country are without reliable access to a sufficient quantity of affordable, nutritious food.
With this article, we hope to bring awareness to some of the food banks across the country going above and beyond to alleviate food insecurity challenges through education, community outreach, and donations.
The West Texas Food Bank – Odessa & Midland, Texas
The West Texas Food Bank (WTFB) is a wonderful example of the modern food bank program going the extra mile. We had the opportunity to interview Brent Oden, Director of Programs, to get an overview of their facilities and programs. The WTFB has two facilities, their primary warehouse and distribution center in Odessa and the volunteer and education center in Midland. Between these facilities and their partners, they provide access to food for 19 counties in West Texas. "Our vision is a West Texas without hunger."
The Education Center in Midland has two 42' Growing Dome Greenhouses they acquired through a grant. One dome is focused on tropical plants, and the other is desert native plants. Just imagine being able to show a child, or adult for that matter, how a pineapple grows! This is one of the goals of the West Texas Food Bank at the Midland facility; to show children and adults how food is grown and teach them to cook healthy, delicious meals.
It's another take on the old saying: "Give a man a fish, and you feed him for a day. Teach a man to fish, and you feed him for a lifetime". All the produce they grow is used in their Nutrition Education classes and for taste testing on Senior Client Choice Pantry days. Each year they host a Kids Farmer's Market and children are allowed to fill a cloth grocery bag with their favorite produce! To learn more visit their website at West Texas Food Bank.
Pine River Shares – Bayfield, Colorado
In Bayfield, Colorado, Pine River Shares is a constituent-led organization that believes everyone has something to share, similar to the old-time grange. A grange is a family, community organization with its roots in agriculture. I met with Pam Wilhoite to talk about Pine River Shares, and she told me their area of focus is 725 square miles of southwest Colorado from Vallecito to Arboles, where the granges once thrived, including the Mt. Allison Grange, which is over 100 years old! They are moving back towards the idea of the grange, helping your neighbor by sharing what you have. "When everyone shares, no one goes without."
One of the food programs they are seeing great success with is supporting local farmers and ranchers through the Community Supported Agriculture (CSA) program. This enables them to provide food to those who need it and at the same time, support local farmers and ranchers and create jobs within the community. This is a win-win! One of the newest additions to this program is their 33' Growing Dome where they are just starting to grow food for the community beside their summer outdoor garden.
I spoke with Andrew Trujillo about the project and he talked about how exciting it is to feed the people as well as it being a peaceful place where those who are hungry can also come be a part of creating a community answer. Andrew stated, "When it's your passion, it's not really work." and that is very true!
They hope to have an orchard and raise chickens and goats as well. Each week volunteers and leaders fill grocery bags with canned goods, pasta, bread, and other staples; once their new greenhouse dome is in production they will be able to include fresh produce in the weekly food sharing program! The Pine River Shares team is envisioning Growing Dome greenhouses throughout their valley so they can share fresh produce with each other in the tradition of the Grange. Visit them at Pine River Shares
Mimi's Pantry – Riverside, Missouri
In Riverside, Missouri Mimi's Pantry is putting food on the table, one family at a time! Mimi's Pantry was inspired by Lillian Curtin, founder Dennis Curtin's mother. She ran a small cafe and many times would waive the bill when she knew a family was struggling. Her giving heart is the mission behind Mimi's Pantry "Bridge the gap for individuals and families who are faced with the challenge of having enough nourishing food available to them." Mimi would tell her children "Try never did anything." And they knew that you didn't try, you were expected to do it. This same heart drives them to care for their community in the Northland in Missouri.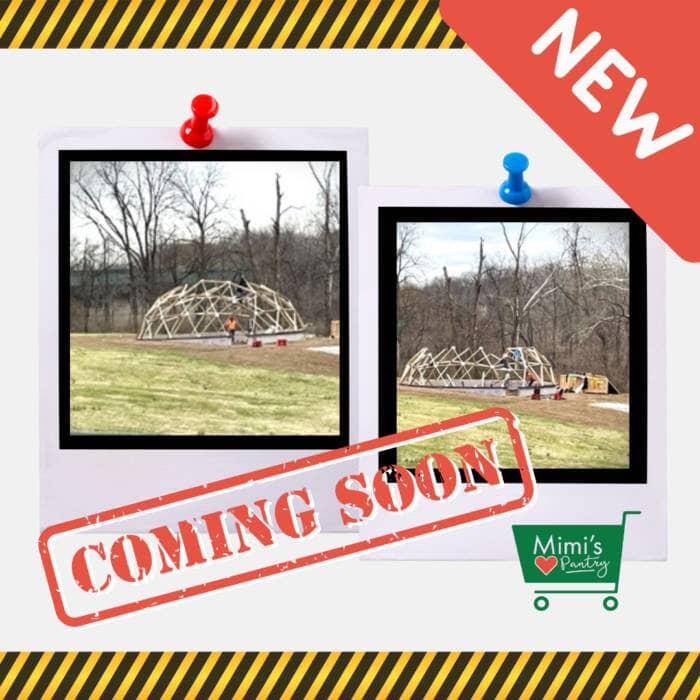 Mimi's Pantry recently celebrated its third anniversary and one of its newest gifts is their 42′ Growing Dome Greenhouse, a donation from their founder. This will help to provide fresh produce in winter as well as provide educational opportunities and be a peaceful haven for those who may struggle with harsh winters. It is very rejuvenating to spend part of a cold day in the warm embrace of a beautiful greenhouse, especially when you know you are helping your community!
They are currently preparing their brand new Dome to plant winter crops this coming fall and are actively seeking volunteers that are seasoned gardeners to help them care for their new greenhouse. Along with their winter crops, they also plan to plant a tree within the Dome to provide shade for their spring and summer crops. This is not just a greenhouse though, they will be composting, have an orchard and berries outside, and would like to team up with local schools, the Missouri Extension program, and local gardening groups. It truly takes a village to feed a village and to share knowledge and passions in the quest for answers for their friends and neighbors. To make a contribution visit https://www.mimispantrykc.org/donate/.
Your Local Food Bank & Ours
Here in Pagosa Springs, we never let any fresh food go to waste and we have a lot of it. The produce from our six Growing Domes on site is used to feed our staff and as donations to our local food coalition Healthy Archuleta! We love that our Domes are helping feed communities and look forward to hearing many more success stories about community Growing Domes.
We want to take this opportunity to encourage all of our happy Growers to do the same. If you have extra that you just can't seem to give away or trade with your neighbors consider giving to your local food bank. Feeding America has a tool that makes it easy to locate your local food bank.
"The people who give you their food give you their heart." Cesar Chavez
Some other organizations that were not featured in this article but, deserve the most honorable mention include Tahoe Food Hub, Green Iglu, Navajo Nation, The Urban Growers Collective, SCENE Sierra Leone, and Harlem Grown. You can learn more about these organizations in our blog on five charities helping to reduce food insecurity and donate by visiting our greenhouse fundraising page.
---
You can find all of our Featured Growing Dome's highlighted in our monthly newsletter "The Happy Grower," on our social media platforms (Facebook and Instagram), and in our blog. Apply here.
Join the Inner Circle
An exclusive place for year-round gardeners. Join us to receive our monthly newsletter, "The Happy Grower". In our newsletter we provide community stories, event updates, expert gardening tips, and exclusive offers.