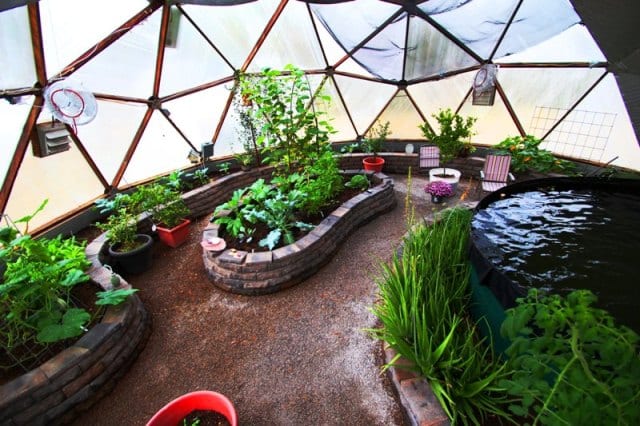 Congratulations to Mike O'Neal on winning this November's Dome of the Month contest! This stunning photo of the interior of his 33′ Growing Dome shows the forest of aloe by his water tank and the lush growth of his indoor garden in Oklahoma. He plans his entries just right (and takes amazing photos) so that he wins in the fall of every year. The entry this year was much more serene than last year's shocking lightning photo, but equally as beautiful.
See Mike's October 2011 Photo Entry
Join the Inner Circle
An exclusive place for year-round gardeners. Join us to receive our monthly newsletter, "The Happy Grower". In our newsletter we provide community stories, event updates, expert gardening tips, and exclusive offers.