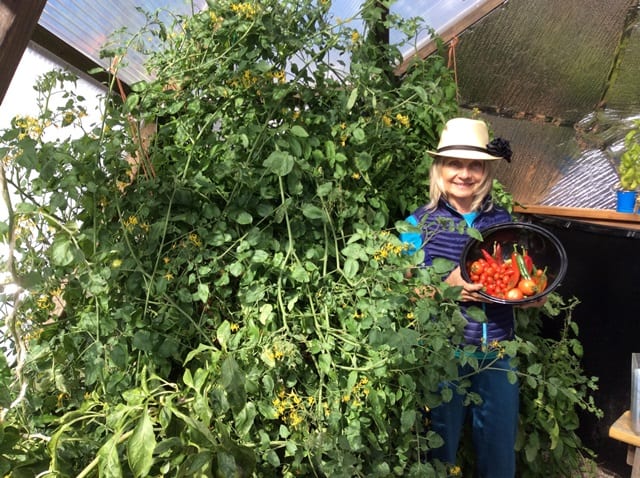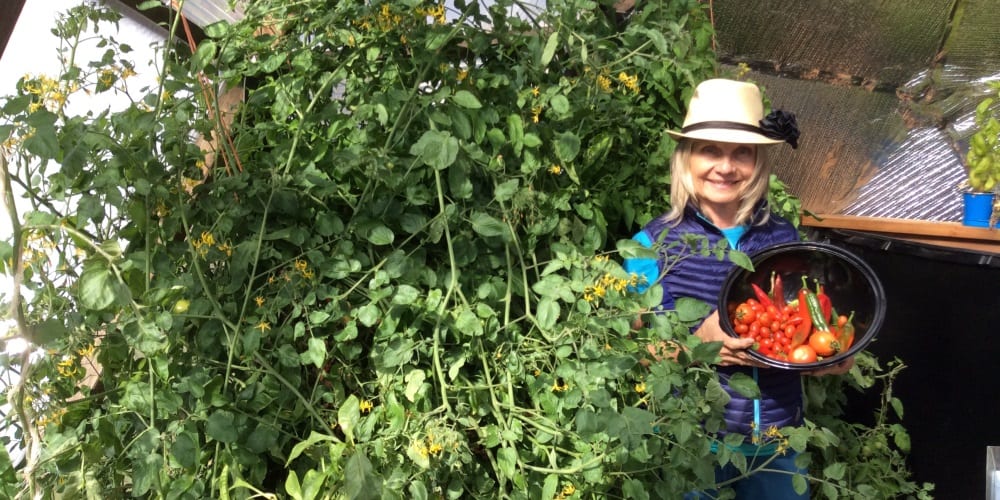 As I begin this Newsletter greeting, I was just watching wild turkeys outside our window scratching for food. I always feel wonder that they return every year and surround our cabin with their good energy, reminding me of the pilgrims and Native American's offering gratitude. I am preparing a surprise turkey dinner for a friend and I am glad to enjoy the live turkeys as much as the one we will take to him tomorrow.
Udgar and I have been so blessed to live a business life that helps our clients gain a sense of freedom, independence and a more self-sufficient home. That sense of home is what I celebrate today, remembering all the Thanksgiving gatherings of my childhood and the traditions that make this my favorite time of year. Gratitude has been a practice that helps me balance out the worries, and concerns, or the impatience with myself that comes out of perfectionism. I have been helped by Angeles Arrien who writes (on page 211) in "Living in Gratitude": "Grateful seeing is the ability to look first for what is good and working in our lives without minimizing or denying the hardships or challenges that are also present." At this time of harvest, grateful seeing allows us to remember the wisdom of focusing on the "blessings, learnings, mercies, and protections that are ever present."
Many, like me, look forward to the "pause" of winter and the chance to turn inward and integrate the lessons learned this year. I am aware that many of us need rest and a renewal before entering the New Year. We are very grateful for our staff and sales associates, our customers, and the privilege of working on their amazing projects. We are also grateful for our consultants and teachers who are always helping us to grow our small business and to articulate our vision, authentically. We have much to share from working with the Boulder SBDC's Gold Economic Gardening Program and Ewan Townhead, in Amsterdam, for helping us up-level our marketing strategy over the past six months. We are grateful to the State of Colorado for recognizing us as Environmental Education Leaders with an award and the Colorado Companies to Watch Alumni for including us. Our Governor inspired us with his vision by inviting us to be Delegates to the Colorado Innovation Network Summit in Denver this August. We were lifted by the curriculum and coaches in Brett Thomas's Conscious Business Academy. We also celebrate our partner Julien Vershere with Les Serres Domes in France who has doubled his manufacturing of the Growing Domes in Europe this year. Congratulations to Claudia Stover for her amazing successes with building department and HOA regulators and sales, and thanks to Marina Muzzell for helping establish a presence in Durango. Thanks to Native Roots this year for our joining our first joint venture with a local plant nursery. We are also grateful to Barry Stevenson for his talented photography and video production and to our families and friends for their patience with our busy commitment.
This is a season for us to watch our winter gardens emerge in our Growing Domes. We are thrilled to have Dana Hayward and Jeremy Harley show their journey of building a winter garden in our 15-foot Growing Dome on video. Udgar just came in with a bundle of fresh vegetables to take to our friend for dinner tomorrow, and that abundance is so full of life, I can't help but feel grateful for the fresh tastes we get to share. We send our blessings to you and hope that you too see the areas in your life that have borne fruit. We celebrate this life and living with you all.
– Puja Dhyan Parsons, CEO & Co-Owner