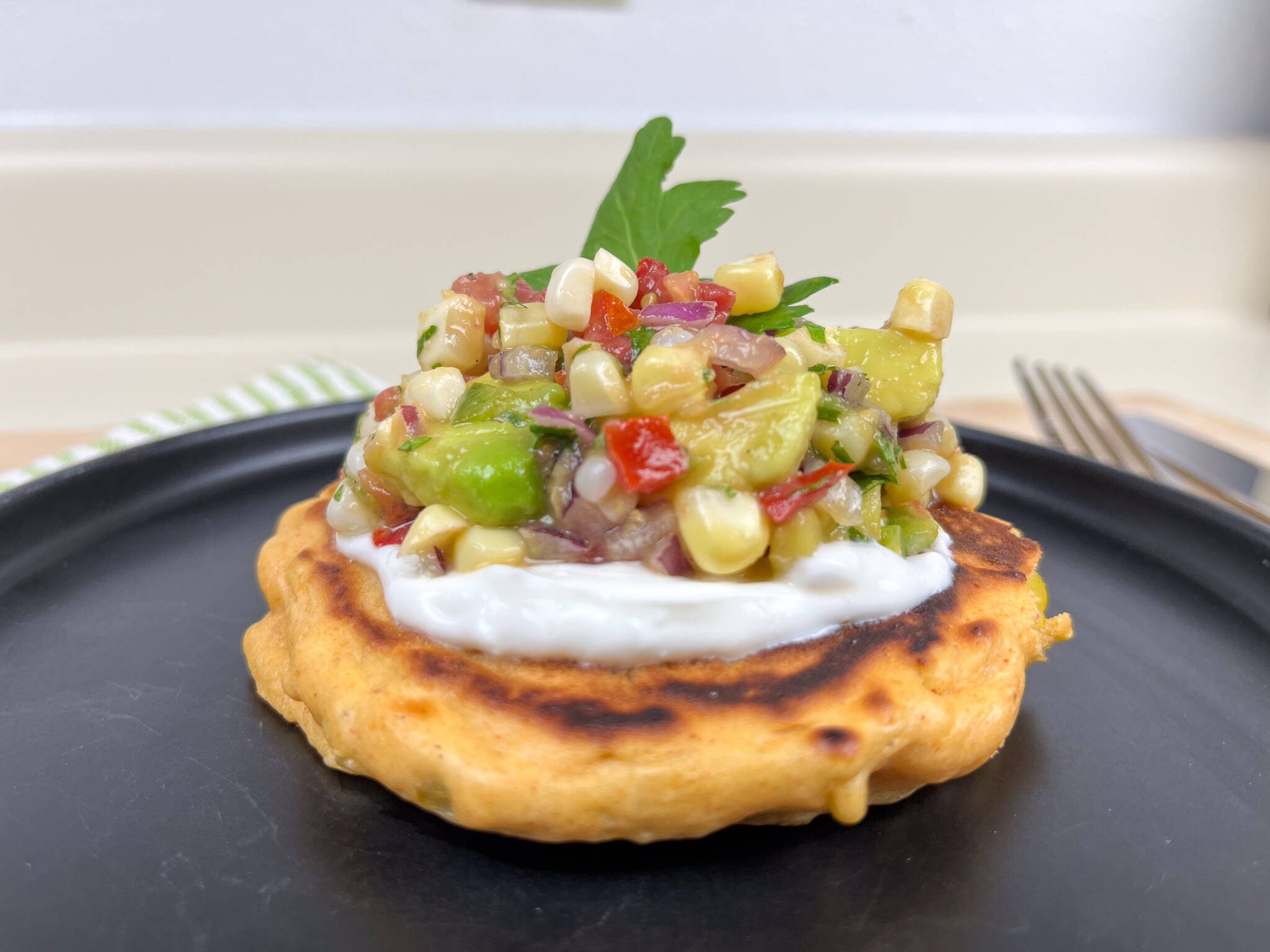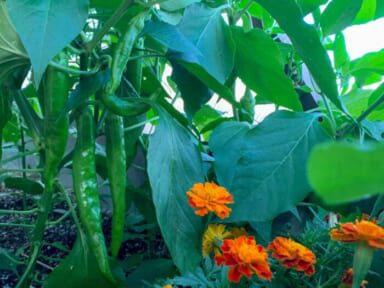 It is September which means it is finally green chili season here in Southwestern Colorado! Fire roasted green chilis are a staple in many households. I am trying my hand at growing some Big Jim's in my 15' Growing Dome Greenhouse this year, but unfortunately my crop is not quite ready. That is one of the great things about having a Growing Dome Greenhouse. I do not need to worry about the first freeze ruining my crops or following the outdoor planting schedule to a tee. I will keep you posted on how they come out!
Luckily, fresh Hatch Green Chilis or Pueblo Green Chilis are readily available in many grocery stores and you can often find them being freshly roasted at roadside stands throughout the Southwest US. If you can't find green chilis, then poblanos would be a great substitute in this recipe.
It is also corn season! There is nothing like the milky, starchy, juiciness of corn fresh off the cob. In honor of two of my favorite vegetables I have made a roasted green chili corn fritter topped with a fresh corn salsa. The perfect dish to celebrate the end of these hot summer days and welcome the cool mornings and evenings of fall.
Fresh Corn Salsa
Ingredients
2 cups fresh corn kernels
4 small tomatoes (1 ½ cups)
1 avocado
1 lime, juiced
1 jalapeno (optional)
⅓ cup red onion
⅓ cup fresh cilantro
Salt and pepper to taste
Instructions
First, remove kernels from corn cobs. Then, dice tomatoes, avocado, jalapeños, and avocados. Mince cilantro. Combine all ingredients into a medium bowl. Add fresh squeezed lime juice and salt and pepper to taste!
Roasted Green Chili Corn Cakes
Ingredients
2 ½ cups of fresh corn kernels
2 Hatch green chilis
1 ½ cups Flour
2 tsp Baking Soda
2 tsp Sugar
Salt Pepper
1 tsp Paprika
1 tsp Garlic Powder
1 tsp Onion Powder
¾ cup Milk
2 Eggs
2 tbsp Butter (melted)
Vegetable Oil (or favorite oil for frying)
Sour cream or greek yogurt for serving
Instructions
First, roast Hatch green chilis on flat-top, cast iron skillet, or BBQ grill until outside has blackened and skin has begun to crack. Remove from heat and allow to cool slightly before peeling the skin off the chilis. Dice up chilis. Set aside.
Next, cut corn kernels from cobs. Set aside.
Then, in a large bowl whisk together flour, baking soda, surface salt, pepper, paprika, garlic powder, and onion powder. Add in milk, eggs, and butter. Mix well. Add in green chilis and corn. Mix again.
Finally, grease flat-top or cast iron skillet. Cook for approximately 4 minutes per side on medium-high heat or until golden brown on the outside and firm in the center.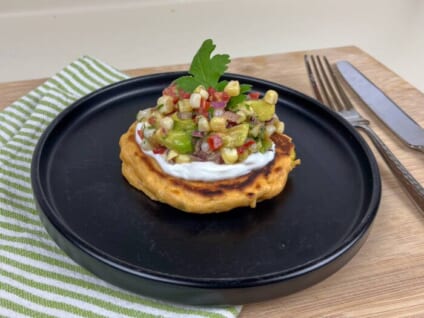 Top with sour cream or greek yogurt and fresh corn salsa. Serve immediately.
Try out some other tasty end of summer Dome grown recipes!
Colorado Chili Verde, Salsa with Air Fryer Chips, Sunchoke Chips with Rosemary Roasted Garlic Dip
Join the Inner Circle
An exclusive place for year-round gardeners. Join us to receive our monthly newsletter, "The Happy Grower". In our newsletter we provide community stories, event updates, expert gardening tips, and exclusive offers.