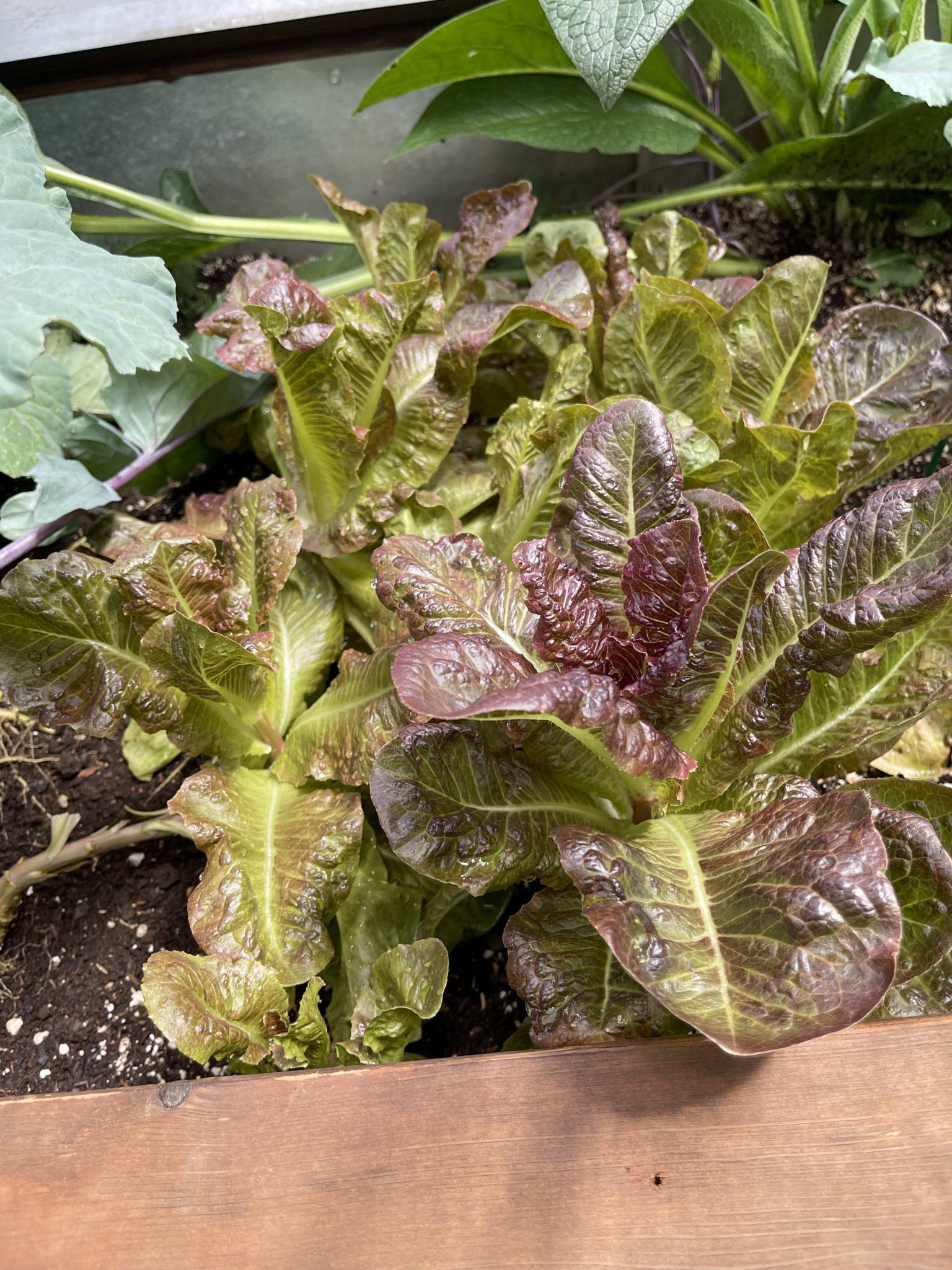 Featured Plant of the Month: Lettuce!
Lettuce or Lactuca sativa is from the Asteraceae family and is native to the Mediterranean area. Another cool weather crop, lettuce does very well fall through spring in the Dome greenhouse. These days it is even more important to be able to grow your own lettuce as crops in California's Salinas Valley are currently fighting Impatiens necrotic spot virus, or INSV, which is mainly spread by thrips. Pythium wilt is another crop disease that attacks lettuce, generally along with INSV causing lettuce to wilt or completely collapse. We recommend planting lettuce as this disease may affect its availability since California grows approximately 70% of the lettuce consumed in the US. There has never been a better time to grow lettuce in your backyard!
Growing Lettuce
Growing lettuce from seed is easy, but there are some basics that are essential to know. Since lettuce likes light, sow the seeds ⅛" – ¼" inch deep. It will need 5-6 hours of sunlight per day and will benefit from afternoon shade when the sun is strong. Most types of lettuce will mature within 5-8 weeks and you can practice succession planting. Lettuce may be planted in rows, 12"-15" apart, or you can broadcast seeds. If you broadcast seeds you will need to thin seedlings when they are 1-2" tall. Water your seeds thoroughly with a mist nozzle after planting. You will want to keep the soil moist as your lettuce grows, but lettuce likes its soil rich, loamy and well-drained. If the soil is too dry it can cause your lettuce to bolt and flower, which will make it bitter. There are many varieties, textures, and colors of lettuce and your Growing Dome will be beautiful with the assortment you plant.
Our favorite varieties of lettuce include: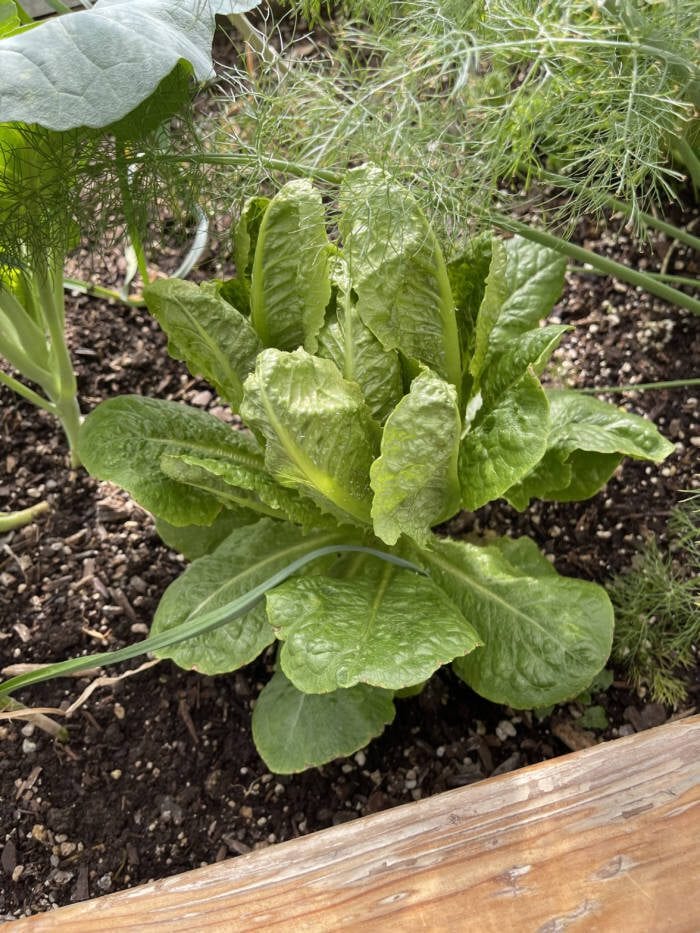 Lettuce Fun Facts
Did you know that lettuce and sunflowers are related? Sunflowers are showier, but both belong to the Asteraceae family so toss those sunflower seeds on your salad!
Surprise! There is a Grammy award-winning group called Lettuce! They got their name because "they would roam the cities of the Northeast, and implore others to 'Let Us Play.'" They are "a genre-busting six-member funk/jazz/soul/jam/psychedelic/hip-hop/avant-garde/experimental collective formed in 1992 by four alumni of the prestigious Berklee College Of Music." The things you learn on the internet! I bet they put all kinds of veggies in their salad…
Pro tip: If your lettuce leaves have wilted you can put them in a bowl of cold water with ice cubes and let them soak for 15 minutes.
Lettuce Companion Plants
Of course, lettuce loves companion plants. Do you ever eat just lettuce leaves? Most of us enjoy our lettuce as a salad or a wrap or in a sandwich. Lettuce is happiest with its friends like carrots, radishes, nasturtiums, cilantro, and calendula. Planting rows of chives or garlic between your lettuce will help to control aphids and act as a barrier to protect your lettuce. Adding marigolds, which are edible, around your lettuce will help it thrive. However, plants in the Brassicaceae family have a secretion in their roots that can prevent lettuce seeds from germinating so it's best not to plant them together. Learn about lettuce companion plants.
How to Harvest Lettuce
Lettuce growing in an outdoor garden is best harvested in the morning to avoid it wilting in the sun, but in your greenhouse Dome, you can harvest any time. Leaf lettuce is considered a "cut and come again" crop so you can harvest outer leaves as soon as they reach 6". If you plant head lettuce you want to harvest it before the head begins to elongate as that is when it is ready to bolt, which will negatively impact the flavor.
Lettuce isn't just for salads anymore! Did you know you can cook lettuce? You can create wraps with it (or rap with it), make all kinds of unique salads and spring rolls with it, as well as juice it! Taste of Home published an article in November 2022 entitled 40 Lettuce Recipes You Can Get Excited About. Lettuce is high in Vitamin K and Vitamin A, particularly in the darker green varieties. What is your favorite recipe for lettuce? Happy New Year! And now, "lettuce" garden!