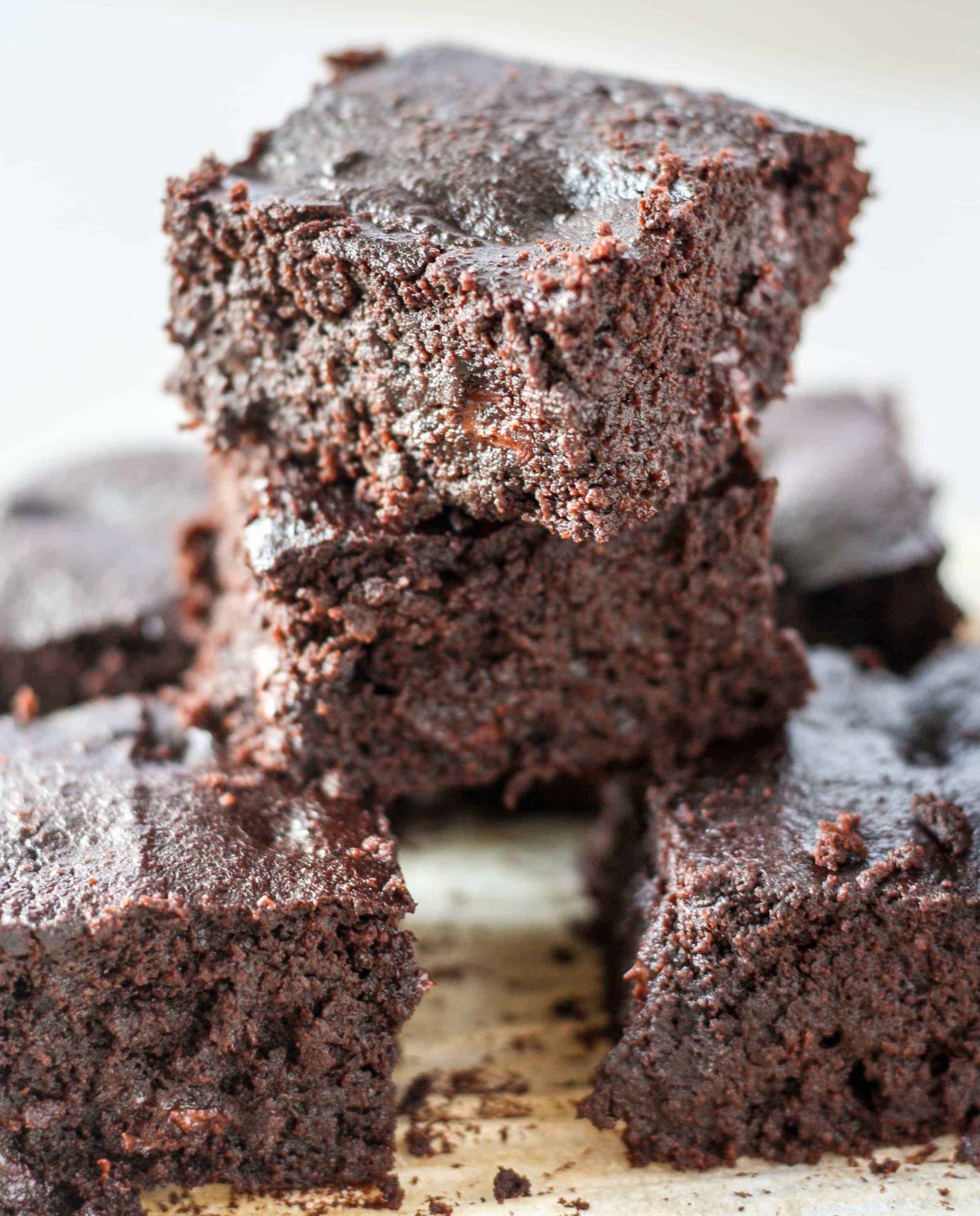 Prep Time: 1 hour 15min Cook Time: 40-50 minuets Servings: 16 Brownies
Beets are full of good stuff. They contain a unique source of phytonutrients called betalains, which are antioxidant, anti-inflammatory, and detoxifying. They are also chock full of vitamins and minerals, especially folic acid, manganese, and potassium. So, I guess you could say that these gluten-free beet brownies are not only "tasty" but "healthy", too!
GF Beet Brownie Ingredients:
Per 8×8 baking dish:
1/2 cup unsalted butter
1 cup sugar
1/4 cup Turbinado sugar
3/4 cup unsweetened cocoa
1/2 tsp salt
2 eggs, beaten
2 tsp vanilla
2 cups cooked beets, puréed
1/4 cup buttermilk or half and half
3/4 cup Bob's Red Mill Gluten Free Baking Flour 1:1
1/2 tsp baking powder
1/2 cup dark chocolate chips
GF Beet Brownie Recipe
1. Preheat oven to 325F.

2. In a saucepan, melt butter over low heat. Remove from heat, mix in sugar, cocoa, and salt.

3. Then gradually add in vanilla and beets puréed with buttermilk. Mix until combined.

4. Repeat the previous step, this time adding in eggs, flour, and baking powder.

5. Lastly, mix in your chocolate chips and pour into an 8×8 pan lined with parchment. **Don't forget to smooth the top.

6. Bake 45-50 minutes until a toothpick comes out clean.

7. Let cool completely and serve with freshly whipped cream.

Recipe from: Matt DeGuise
Join the Inner Circle
An exclusive place for year-round gardeners. Join us to receive our monthly newsletter, "The Happy Grower". In our newsletter we provide community stories, event updates, expert gardening tips, and exclusive offers.