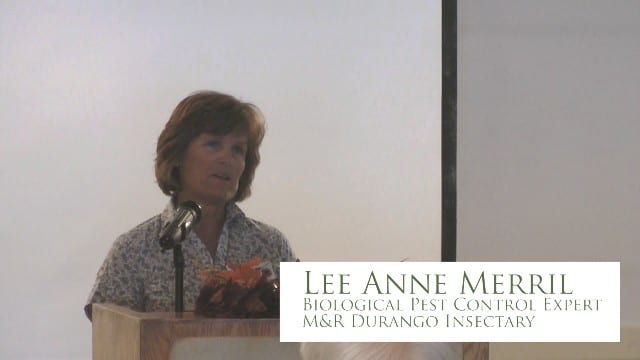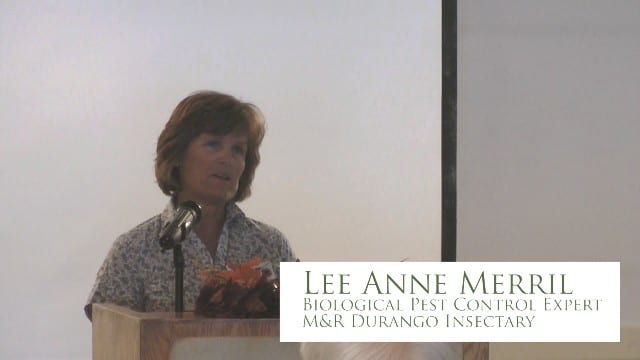 On October 8th we hosted an "Ask the Gardening Experts" Interactive Workshop attended by over 50 students and presented by 5 panelists. It was an information packed day that offered many solutions for problems gardeners face. We will be releasing the full class on video for the public to purchase. Until then we wanted to share one of our favorite bits of information from the day. Lee Anne Merrill from M&R Durango Insectary and Claudia Stover, a Referral Associate and Vermiculture Expert, both shared their favorite homemade, non-toxic pest sprays. These sprays can be made officially "organic" by using the suggested organic ingredients listed below. We've also included video offering some super helpful hints on how and when to apply the sprays.
Kelp & Soap Spray from Lee Anne
2-3 Tablespoons Kelp (seaweed) Extract – available at your local garden store
2-3 Tablespoons Dish Soap (use 7th Generation, Dr. Bronner's, or other Earth friendly brand to stay organic)
1 Gallon water
Fill spray bottle with mixture and apply every 2-3 days on all parts of infected plant. Will help rather than harm the plant. The kelp will act as a foliar fertilizer and the soap will kill aphids.
Chili & Garlic Spray from Claudia
2 HOT peppers (substitute 2 tsp. dried cayenne, if needed)
Bulb of garlic – separate cloves from bulb
2 cups water
Use organic peppers and garlic for an organic spray. Blend ingredients in blender until pureed. Using a funnel placed on a gallon jug, filter mixture through 2 coffee filters. It will take a couple of hours for all the liquid to drip through. Take resulting liquid and dilute in 1 gallon of water. Fill spray bottle and use.