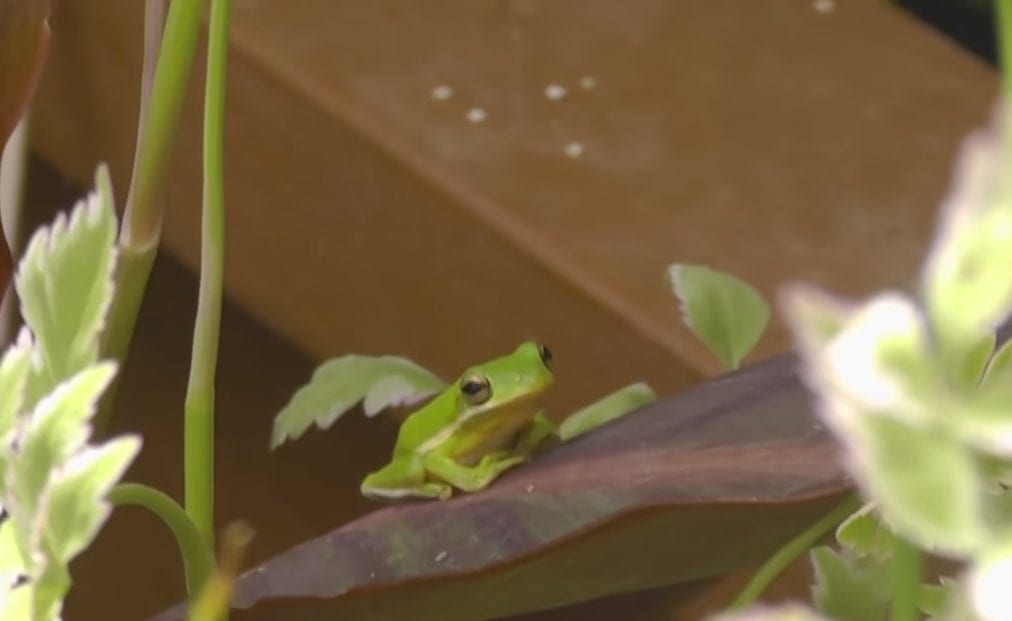 Growing Dome Frog Release Party
Frogs in your greenhouse? Why not? Here's a short video of our first official Growing Dome Frog Release Party.
A greenhouse, particularly a Growing Dome, seems like a great place for our little green amphibious friends. This is the first official Growing Spaces frog release in our Growing Domes.
Also, check out this article on attracting and taking care of frogs in your greenhouse.
https://growagoodlife.com/frogs-and-toads/
Frogs in your Greenhouse?
Frogs certainly have the potential to be beneficial for your greenhouse or Growing Dome, considering what frogs like to eat – bugs.
But how will they do in the Growing Dome?
We're not entirely sure. We're optimistic and hope they like it – and will thrive – in their new home. Their needs for food, shelter, water, and humidity seem adequately provided.
What about winter? What do greenhouse frogs and toads do in the winter?
Again, it remains to be seen. We hope they will find themselves a snug warm spot to spend the winter. The warm beds in the Growing Dome should provide a perfect place for them to dig in, hibernate, and, according to an article in Scientific American, let their magic frog anti-freeze do its job.
We'll make sure to remind Roland, the gardener, to be careful digging in the beds during the winter and next spring.
Frogs and toads have the potential to be beneficial to our gardens.
Hopefully their new home will adequately provide for them. We will be watching closely.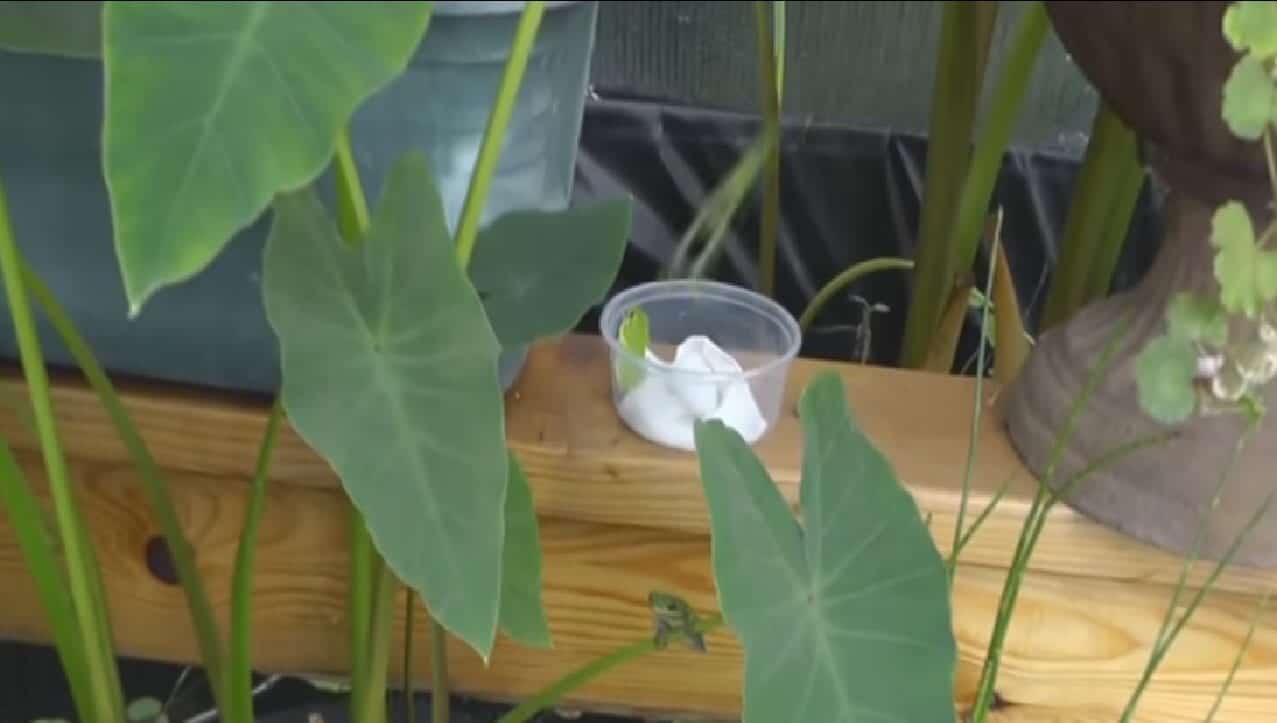 Even if they don't eat enough bugs and even if they don't fertilize a significant portion of soil and moss, they sure do lift our hearts and spirits when we get to see and hear them in our gardens.
I'm told the song of the Green Tree Frog sounds like a cow bell from a distance.
Every once in a while, we get to do things like this.
Opportunities to get away from the computer, get into the domes, and have some fun – like releasing frogs and toads.
I'm sure you will hear the excitement and enthusiasm in our voices in the background.
In fact, I'm a little self-conscious when I hear myself.
If you are a frog lover, you should watch the video.
If you have ever wanted to be a frog lover, you should watch the video.
If you have never given much thought to frogs, watch this videoand I bet you will be a frog lover.
If you hate frogs, wow.
Now, I want to be clear, the frogs are cool and we are optimistic about them being our new Growing Dome Community members. And we lucked out with some great footage of them jumping, hiding, being green and pulling out the distinctive aww! sounds from us; however, don't forget the toads!
Toads are cool too.
They might be a little less flamboyant and a little more….toady, but we are just as pleased with our new toad friends too.
So, we hope you enjoyed our first Frog and Toad Release Party video! 
Let me know if you have frogs in your greenhouse. How have they fared? If you have experience with frogs in your greenhouse, do you have any feedback that might be helpful for our new friends?