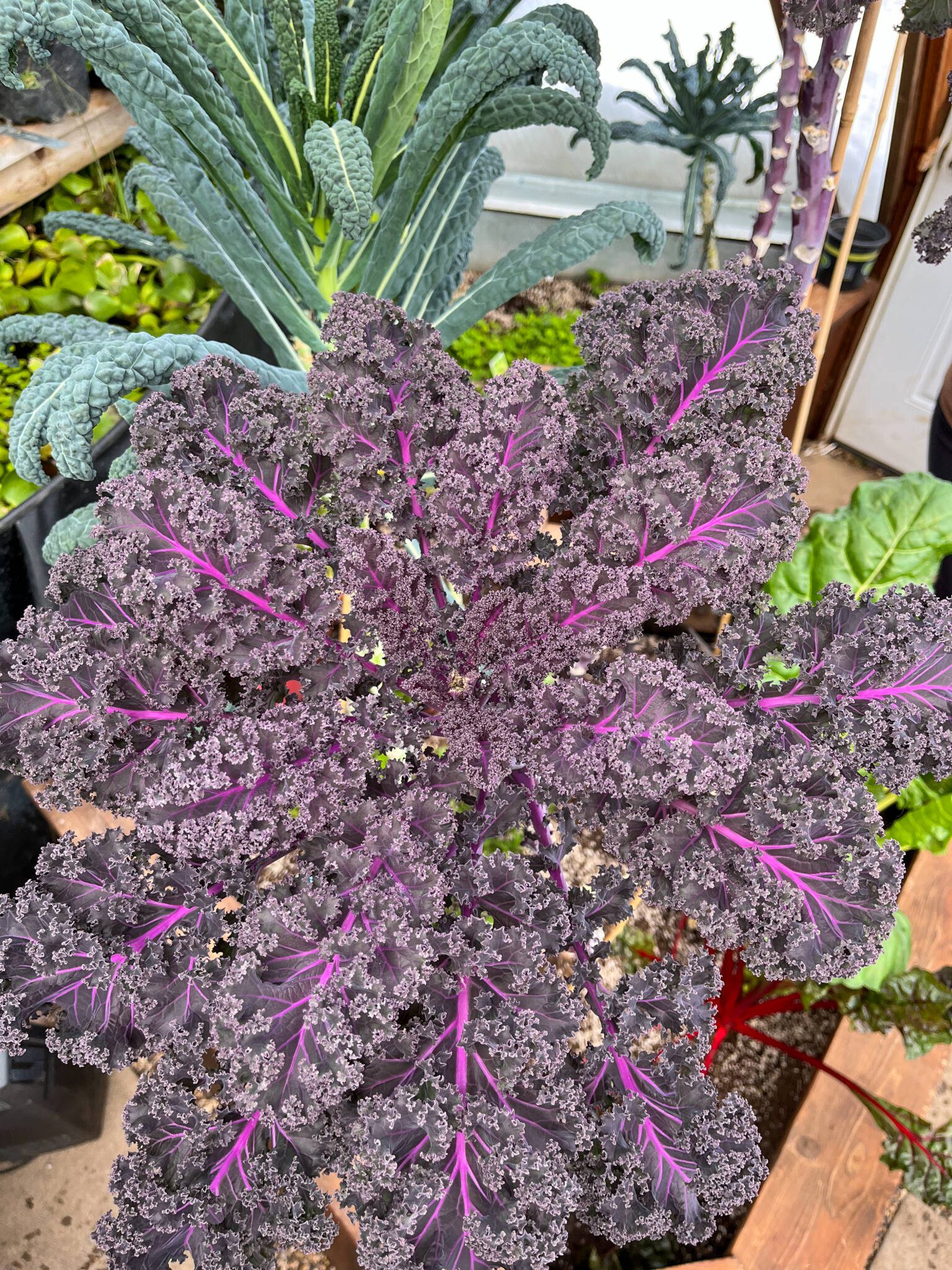 In honor of Saint Patrick's day we have not one, but two, green recipes for you! I will be honest, up until recently you would be hard pressed to convince me that kale could taste good. I have always looked at kale as a garnish, something that you put on the bottom of your serving platter to make it look pretty. However, kale has so many nutrients and antioxidants that it is considered a superfood.
If you are like me and do not love the taste of kale, it is a great veggie to mix into other dishes that you normally eat. Colcannon is a traditional Irish dish that combines kale with, my favorite vegetable, potatoes! It is rich and buttery, almost entirely masking the earthy flavor that kale has. While delicious, it is more on the heavy side. That is why we are also including Nancy Drake's kale chip recipe.
Nancy's kale chips are extremely simple to make and satisfy the need for a crunch. I am a big chip gal. Not proud to admit it, but I can eat a family size bag of chips by myself in one sitting. I have been trying to be better about my chip addiction and these chips satisfy without the guilt. With only four ingredients that you likely have in your pantry and Growing Dome, you can make these often. Nancy almost always has a batch ready to munch on and I likely will too.
Colcannon
Serves 6, Vegetarian, Gluten Free
1 Pound of Potatoes
3 Cups Dinosaur Kale, Finely Chopped
2 Cloves Garlic, Minced
½ Cup Green Onion
1 TSP Olive Oil
3 TBS Butter
¾ Cup Milk or Heavy Cream
Wash and dry potatoes, kale, and green onions. Chop potatoes into evenly sized pieces, approximately 1". Fill a large pot with cold water, add in potatoes, and bring to a boil. Boil for 30 minutes or until potatoes are fork tender.
While the potatoes are boiling, finely chop the kale. Mince garlic. Finely chop the green onions on a bias. Reserve a tablespoon of the green portion of the green onions for garnish.
Once the potatoes are tender, strain. In the pot that the potatoes were cooking in, add a tsp of olive oil and sauté the garlic on medium-high until fragrant. Add green onions and kale. Cook the kale mixture until it has reduced by half (about 5 minutes).
Mash the potatoes in a bowl with butter and milk or heavy cream. Add kale mixture and salt and pepper to taste.
Serve as a side dish, or if you like potatoes as much as I do, as a main course. These also make delicious potato pancakes.
Nancy Drake's Kale Chips
Serves 4-6, Vegan, Gluten Free
8 Cups Siberian Kale
4 TBS Balsamic Vinegar
2 TBS Olive Oil
1 ½ TSP Salt
I doubled Nancy's recipe, but feel free to half it or double it again depending on the size of your dehydrator. Wash and remove stems of the kale. Dry the leaves thoroughly using a salad spinner. Break up large pieces and remove the really small pieces. Try to make the pieces approximately the same size for even cooking. In a large bowl stir together the balsamic vinegar, olive oil, and salt. Add kale and massage well. You can be aggressive, this will help to break down the fibrous parts of the kale leaves and distribute the seasoning. Spread out the leaves evenly on your dehydrator racks. Dehydrate for 2-3 hours, rotating the trays from top to bottom every 30 minutes. Enjoy!
Life is all about balance. It is important to nourish your body with things that are good for you and to treat yourself every now and then. Eat the foods that make you happy. Finding ways to make the foods that are good for our bodies taste good is a challenge that we enjoy. We encourage you to try and take a fruit or vegetable that you don't really like and make it work for you. Try out some of our other kale recipes: Baked Kale Chips, Pistachio Chickpea Caesar Salad, or Leek Sauté.
If you make these dishes, or an inspired one, share it with us using the hashtag #DomeGrownRecipe on Facebook @GrowingSpacesGreenhouse or Instagram @GrowingSpaces. You can also send your favorite Dome grown recipes for a chance to be featured in our monthly newsletter to grow@growingspaces.com.
Join the Inner Circle
An exclusive place for year-round gardeners. Join us to receive our monthly newsletter, "The Happy Grower". In our newsletter we provide community stories, event updates, expert gardening tips, and exclusive offers.