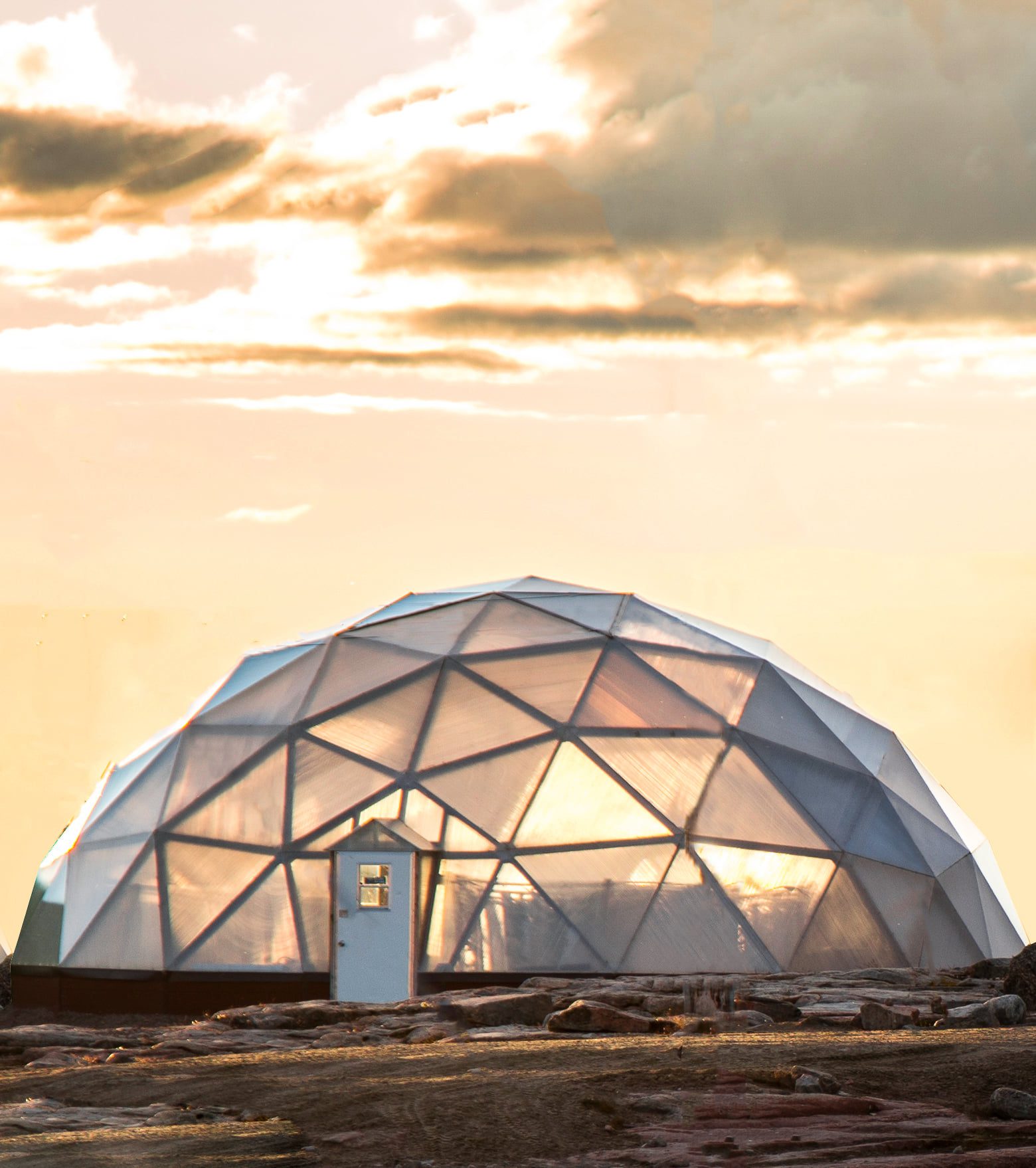 Strengthening Food Sovereignty in Remote and Indigenous Communities
Imagine yourself in Canada's cold, harsh winter, where fresh food is scarce during many months of the year. Now imagine yourself walking out of the cold into a lush Growing Dome oasis where the air is warm and the fresh food is flourishing. It almost seems impossible, right? Well, it's not! The not-for-profit Green Iglu, formerly known as Growing North, is making the impossible possible by bringing fresh food sources to communities across Canada.
Their mission as a 501(c)(3) nonprofit is to help others access fresh, local, sustainable food across Canada by providing remote and Indigenous communities with sustainable greenhouses and infrastructure to grow in their local environment with renewable resources. They also offer training to help people acclimate to gardening in a greenhouse and embrace the local culture.
In 2015, Green Iglu began its first project in Naujaat, Nunavut, Canada, located directly on the Arctic Circle. Growing Spaces was honored to assist Green Iglu in building this pilot project which consisted of two 42' Growing Domes (1385 sqft – 16' 6" in height) for a remote community of 1,200 people. In 2018 those greenhouses were taken over by the local arctic farming communities, where they have continued to produce fresh, nutritious food for their communities year after year.
But that's not all; since the success of their pilot project, Green Iglu has been hard at work expanding across Canada. What started as a student-led project is now recognized across Canada as a charitable organization that has built multiple Growing Dome facilities across the country. Thus giving hundreds of families access to fresh, nutrient-dense fruits and vegetables. Some of the other remote projects they have headed include Lax Kw'alaams, BC, Gesgapegiag, Quebec, Arviat, Nunavut, Port Hope Simpson, Newfoundland and Labrador, Listuguj, Quebec, and Naujaat, Nunavut.
Today they continue their mission to increase food security, provide education, and community engagement. Growing Spaces believes wholeheartedly in work done by non-profits like Green Iglu. To express our gratitude and do what we can, we offer a 5% discount to non-profit organizations. You can find more information about our international partners and other organizations working to fight food insecurity on our blog.
---
You can find all of our Featured Growing Dome's highlighted in our monthly newsletter "The Happy Grower," on our social media platforms (Facebook and Instagram), and in our blog. Apply here.
Join the Inner Circle
An exclusive place for year-round gardeners. Join us to receive our monthly newsletter, "The Happy Grower". In our newsletter we provide community stories, event updates, expert gardening tips, and exclusive offers.