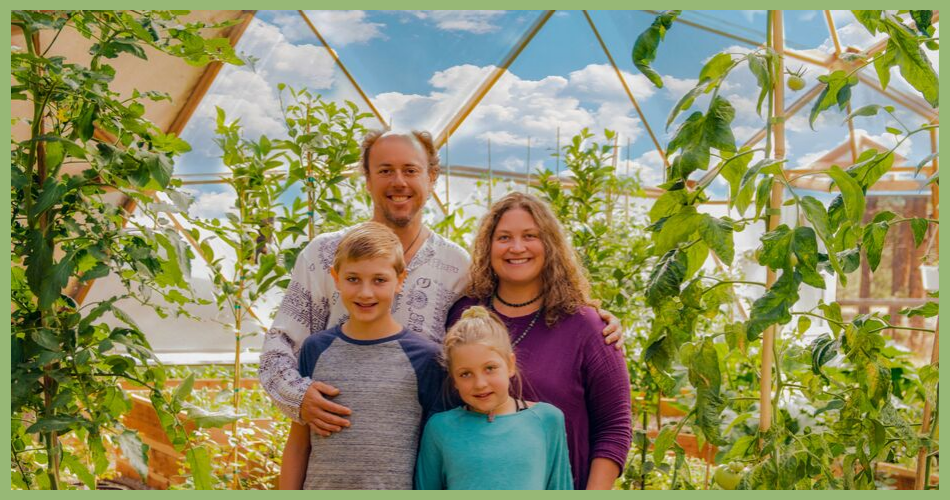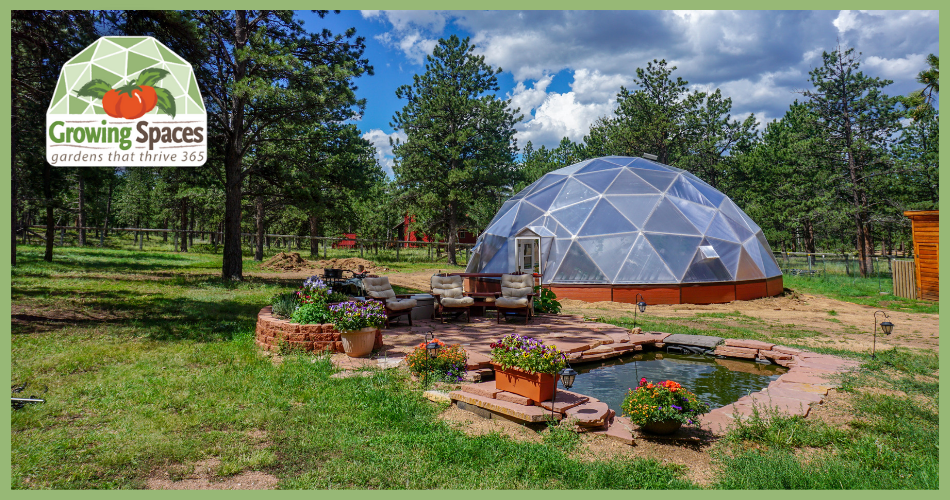 Restaurant Greenhouse

The Restaurant's story.
Taspen's Cosmic Kitchen "is a place for everyone no matter what you eat." They are a family-owned restaurant located in the Aspen Park Village Shopping Center at 25797 Conifer Rd B112, Conifer, CO 80433. All of their food & drinks are over 95% organic and 100% delicious.
The idea to open a restaurant of this nature came when owners Keith and Heather struggled to find a place to eat out as a family that valued high quality, organic, non-GMO ingredients like the food they prepared for their kids at home. With an already booming CBD business, they envisioned a space where family and friends alike could eat off a menu with something inviting for everyone to indulge. A place that takes food sensitivity to heart and where your plate is not only covered with what you can enjoy but also with healthy ingredients that make your tummy happy. In January of 2017, they made their dream a reality.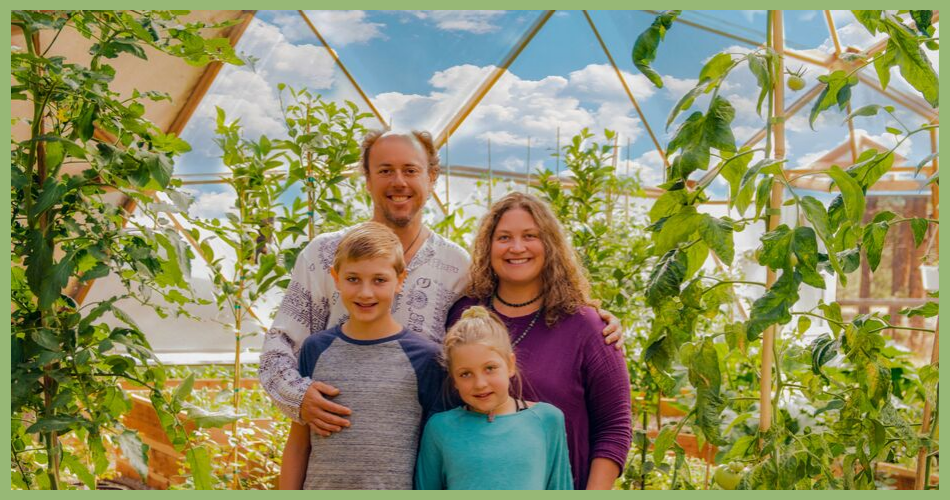 Why buy a Growing Dome Greenhouse?
Taspens has always used local produce whenever possible, but it can be costly and difficult to get what you want. After two years of business, they decided it was time to take matters into their own hands and get a greenhouse. When Heather and long-time employee Lena came across Growing Spaces during their research they knew right away they had to have it. In just three short months they were owners of a 42′ foot Growing Dome Greenhouse, the biggest that we offer.

Who is doing the growing?
Lena has been with Taspen's since the very beginning. She has done everything from working as a line cook to crafting yummy CBD Chocolates. When Heather approached her about putting a greenhouse on her property and heading it as the main gardener she jumped at the opportunity. When I asked Lena what her gardening experience was she simply told me that in her home country Ukraine, everyone has a garden. It is just something that they all do. It is cheaper, heather, and better for the environment.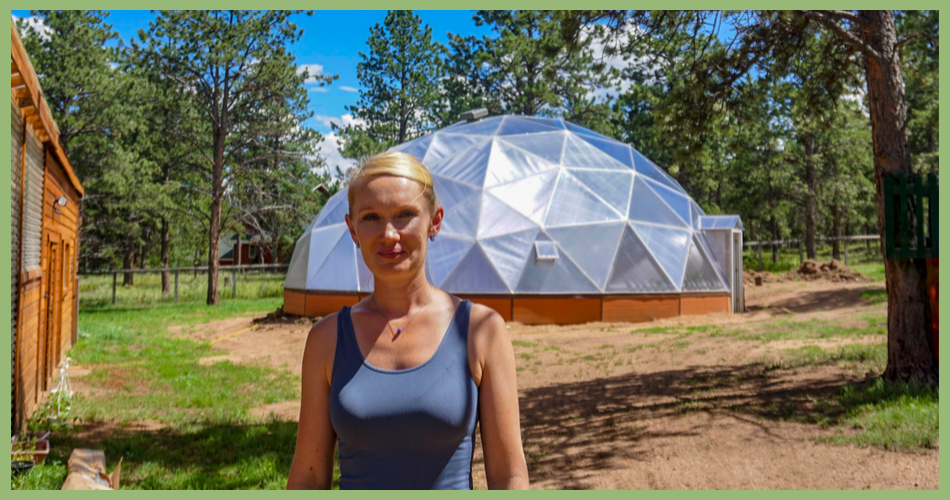 What are they growing?
In an effort to get the dome producing as soon as possible Lena transplanted tomatoes, cucumbers, berries, and other herbs that she had already started in her traditional greenhouse to the Growing Dome. When I went to visit Lena I was shocked at how much she had accomplished in just two short weeks. Inside Lena had music going that she said charged the vegetables with high vibrational sounds. She has been harvesting and delivering the vegetables every day to ensure the highest possible freshness.


The final product.
I had the opportunity to stop in at Taspen's restaurant for lunch last week and from the moment you walk in, you feel at home in the cozy atmosphere. I ordered the quesadilla with salsa (made with dome grown tomatoes) and a delicious homemade strawberry tonic kombucha. I took home a box of Lena's lavender honey CBD chocolates and a growler full of kombucha. They spread love in the food they make, join them for an enjoyable edible experience in a wonderful environment!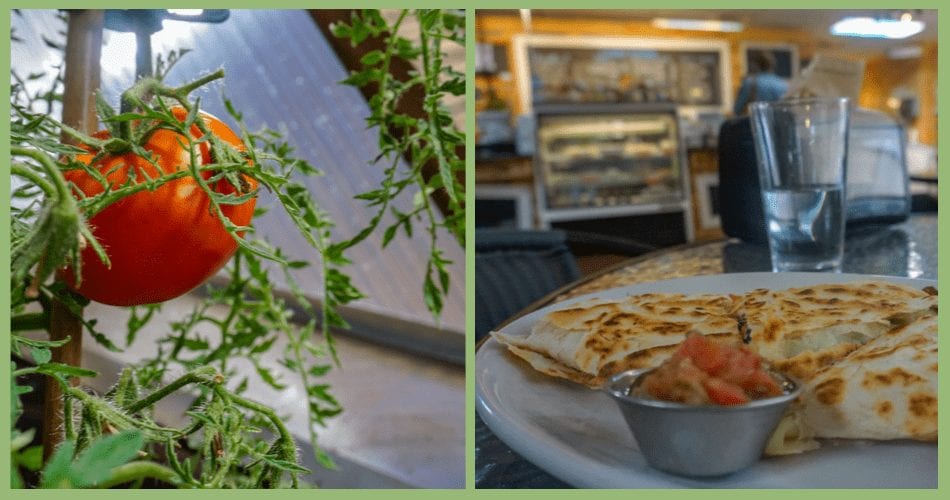 Show off your Greenhouse
All of our Featured Growing Dome's are highlighted in our monthly newsletter "The Happy Grower", on our social media platforms (Facebook and Instagram), and in our blog. At the one-year mark of our newsletter, we will be creating a yearly calendar that includes every Dome of the Month. Apply here.
Join the Inner Circle
An exclusive place for year-round gardeners. Join us to receive our monthly newsletter, "The Happy Grower". In our newsletter we provide community stories, event updates, expert gardening tips, and exclusive offers.