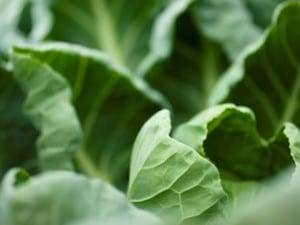 In this day and age of the deluge of bad news, everyone does their best to filter out the pertinent information about what will affect their health and safety. In this article we're going to do some filtering for you and review important information about the safety of your fresh fruits and vegetables. We'll offer resources and solutions along the way, so that you can be proactive and take care of your health.
Food Contamination
Everyone's been abuzz about the surprising findings of a recent Center for Disease Control (CDC) study that concluded that leafy greens (lettuce and spinach) caused more food borne illness (1 in 5) than any other type of food from 1998-2008. Over the course of these ten years, leafy greens caused an approximate average of 960,000 illnesses per year. The good news, if it can be seen that way, is that these illnesses were not the most dangerous. Infected poultry caused the most deaths. Either way, who wants to worry if their healthy greens are safe or not?
When taking an anecdotal look at the headlines, this trend doesn't seem to be specific to conventionally grown or organically grown foods. Rather, it seems to be a product of our industrial food system, but no fingers are being pointed yet as to the cause of the contamination. In August 2012, Dole Fresh Vegetables recalled cases of bagged salad from 8 states and, in September 2012, Kroger recalled spinach sold at stores in 15 states after both tested positive for Listeria monocytogenes bacteria. In February 2013, Taylor Farms voluntarily recalled organic baby spinach from 35 states that tested positive for E. Coli contamination. The baby spinach was sold under Walmart's Marketside Organic and The Kroger Co.'s Simple Truth Organic brand.
Whether buying from the big chain grocery store or your farmer's market or plucking your food straight from your garden it is always a good idea to wash your vegetables thoroughly before eating. The big difference is that when you grow your own food you know what you've put on it and in the soil. You know how it was cleaned, packaged and transported and you have the power to make it as safe as you can for you and your family.
Pesticides
While growing an organic garden is the best way to steer clear of pesticides in your produce, it's not realistic to think that you're going to be able to grow every bit of produce you'd like to eat throughout the year. For those of you that can't fathom buying all organic, there are some educated choices you can make to keep your pesticide exposure down.
One fantastic resource is the website What's on my food?. They list many common fruits and vegetables along with the pesticides used on them, the percentage of the time the pesticides are found, AND the toxicity of these pesticides. Their charts are simple and easy to read and they have an iPhone app you can download for use in real-time while shopping or use their website while shopping. Still sound too complicated?
The best rule of thumb to follow is the Environmental Working Group's "Dirty Dozen" list (EWG Shopper's Guide). This is a simple, easy to memorize the list of the fruits and vegetables that are the most pesticide laden. Recently they came out with the "Clean 15" to show the conventionally grown fruits and vegetables likely to have the lowest amounts of pesticides. This will help you to decide when to spend $7.00 on that small basket of organic strawberries that you really just have to have in November or if you can go with spending $4.00 on conventionally grown kiwi instead.
Want to know more about the "Dirty Dozen"? Check out this article: Dirty Dozen Foods