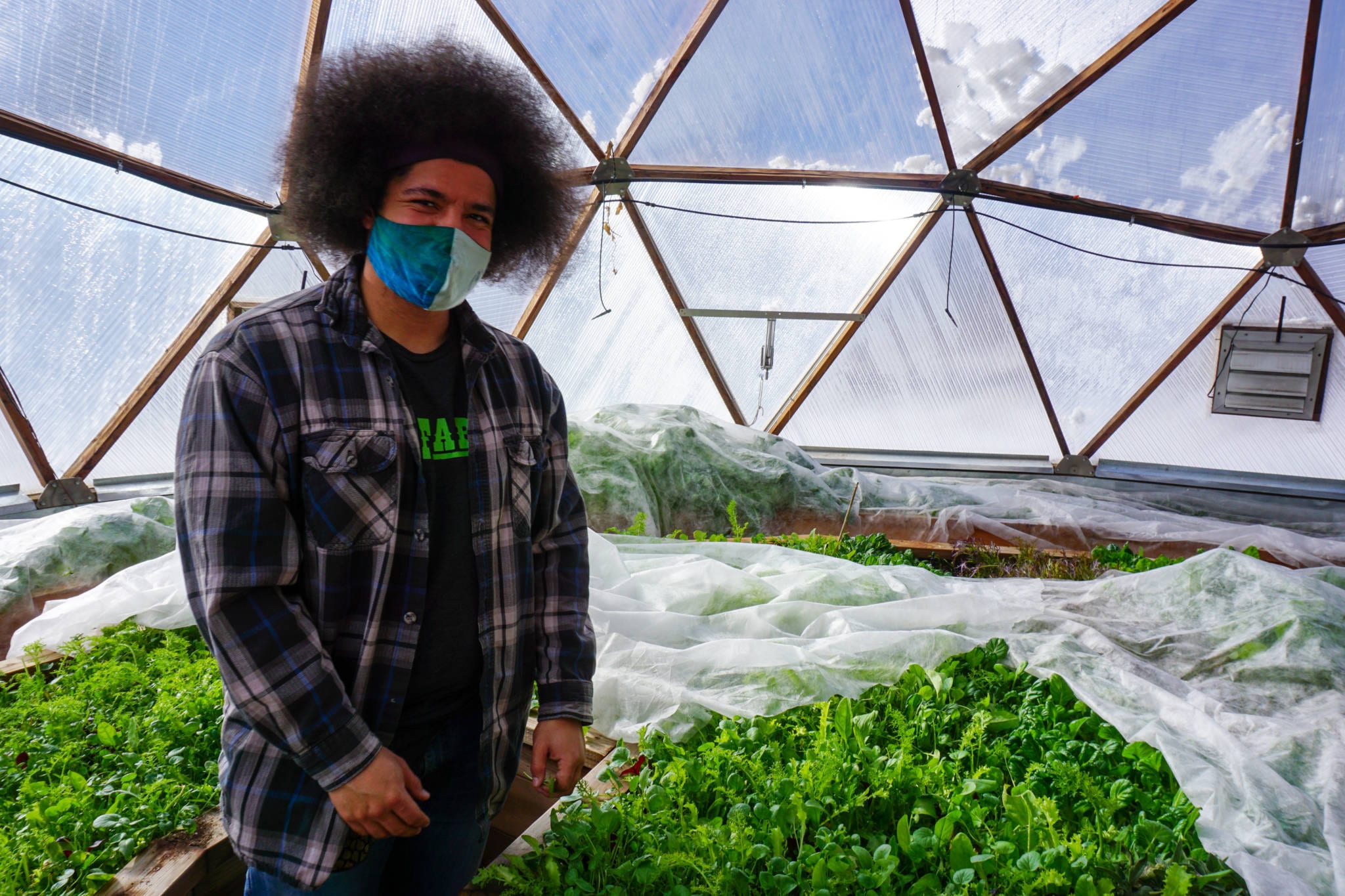 GoFarm Partnership
It has been almost a year since Growing Spaces announced its partnership with GoFarm, a Colorado-based local agriculture non-profit. In those twelve months GoFarm apprentice, Shannon Harker accomplished so much. Creating a source of fresh, local food for the Golden community, local restaurants, CSA shares, and local food hubs.
We were so fortunate to have such a hardworking dedicated gardener in the greenhouse. Alas, all good things must come to an end. Shannon's time with GoFarm as an apprentice has ended, but she is now working as a mentor in the program where she finds "great accomplishment in helping other young urban gardeners find their way."
New Farmer Apprentice in Golden, Colorado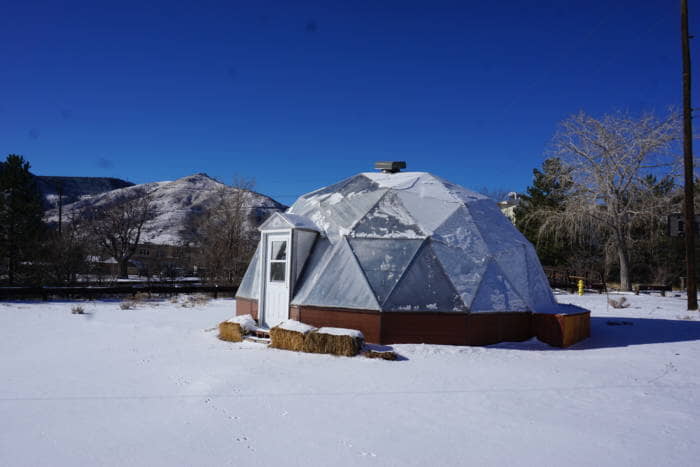 Luckily with all endings come new beginnings and with that, we would like to welcome our newest apprentice to the Growing Dome family Malik Salsberry. Malik first joined GoFarm as an extern after his AmeriCorps VISTA term as a Garden Share Coordinator.
Malik is originally from Iowa where he graduated from the University of Iowa with a Bachelor's in Enterprise Leadership and a Psychology minor. His passion for gardening and growing food flourished during his time in the Grow: Johnson County apprentice program.
He is grateful to be a part of GoFarm, working alongside like-minded people that are working to help correct an unjust food system. Malik holds a strong belief that good food is a human right and that creating a better food system requires cooperation.
Fighting Inequities Within Our Food System
It was clear after spending just a short period of time with Malik that he is passionate and dedicated to educating others about the importance of growing your own food.
Malik has recently founded a brand called Afro Ridge Farms. Where he stated that he feels "it is important as a black farmer to be upfront about my identity and do my part in addressing and fixing the inequities within our food system, which have disproportionally impacted minority farmers and communities. I am looking forward to making substantial contributions to the communities that I have the pleasure to work in and to the people within them."
According to Corey Booker in a recent interview with Politico "In 1920, there were nearly 1 million Black farmers in the United States, but today there are fewer than 50,000." He estimates Black farmers have been stripped of an estimated 20 million acres of farmland nationwide. Black farmers owned 14 percent of all farms in 1920. Today, they own 1.6 percent of all farms, according to the U.S. Agricultural Census.
Working in the Greenhouse
Malik officially took over in the greenhouse at the very end of October. He was able to plant quite a few things before the winter frost took hold. Sign up for our newsletter The Happy Grower to be the first to hear about our video series and special tips and tricks to keep things growing.
Urban Greenhouse Farming
Food security has become a passion project for Growing Spaces too, and we are proud that Malik and GoFarm are helping to improve food security in the Denver metro area. Although Golden, Colorado isn't exactly a food desert, it can still be a model for other urban farms. The greenhouse is built on a vacant lot, with permission from the landowner, and we still hope to expand the property to include outdoor gardening and more Growing Dome Greenhouses. GoFarm is actively working to create a community food system that serves everybody in the metro area. Other partners, like Pine River Shares in Bayfield, Colorado are also working on building an independent food system in their foodshed. Their Field to Fork project is creating a healthy food system that provides for the nutrition needs of all Pine River Valley residents.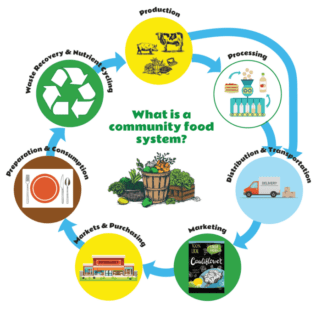 Growing Spaces will be announcing our 2021 Urban Gardening Grant winners soon, but from the applications we have received we see many urban gardens implementing a similar model. Procuring vacant lots in urban, underdeveloped neighborhoods, building outdoor community gardens and developing a food system to provide fresh, organic food for the community.
Many urban gardens are also adopting a "shared-harvest" model where the community can come and harvest their own fresh fruits and vegetables right off the vine. These gardens are really bringing the community together. The next logical step is to build a greenhouse so they can continue harvesting food for the community all year long!
We wish Malik and Afro Ridge Farms the best in his journey toward helping improve food equity. If you would like to help, you can donate to GoFarm or Pine River Shares directly. We are also doing tours by appointment only. Contact us to arrange a tour.
---
Join the Inner Circle
An exclusive place for year-round gardeners. Join us to receive our monthly newsletter, "The Happy Grower". In our newsletter we provide community stories, event updates, expert gardening tips, and exclusive offers.