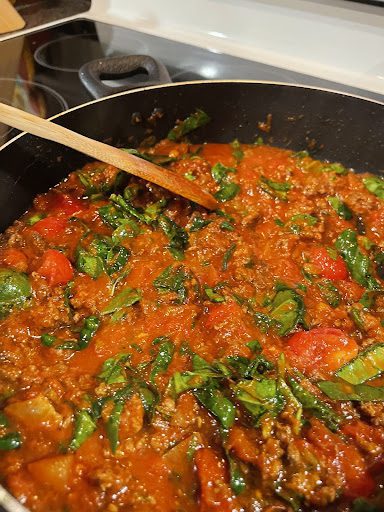 Time: 55 minutes Serves: 8 (VEGAN)
Lasagna is a classic dish, most families have 'their' version of this epic Italian classic. It seems like it's a rare occasion, these days, to see lasagna, make lasagna, have it catered, or in a restaurant these days. There are multiple reasons we suspect lasagna has rotated out of the weekly dinner routine (high fat, cholesterol, carbs, sodium, calories, time, etc.). But everyone loves a good lasagna, let's revise and revisit! Make it sustainable, modern, healthy, organic, flavorful, skip the side of guilt and opt for a salad.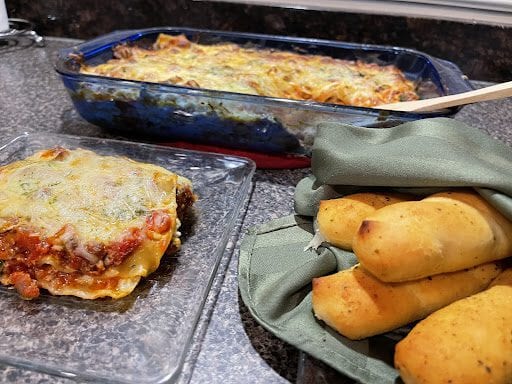 Ingredients
1 lb fresh tomatoes, diced (from dome or canned)
⅓ cup fresh basil, chopped
¼ cup parsley, chopped
1 cup spinach
4 cloves garlic, minced
1 medium yellow onion, diced
1 package whole-grain lasagna noodles
12 oz your favorite plant-based meat (Gardein or similar)
½ block extra firm tofu
2 cups non-dairy mozzarella cheese, shredded (Daiya or your preference)
¼ cup non-dairy parmesan flavored cheese
¼ cup nutritional yeast
Preparation
In the warmer months, you can gather all but a few of these ingredients from your dome garden. We have lots of spinach, parsley, and garlic in the Growing Dome right now, which I was able to harvest the day I made this recipe.
Chop and prep your basil, tomatoes, garlic, onion, spinach, and parsley. Then in a medium-large nonstick pot, add 1 tablespoon of olive oil. When that is heated, add your plant-based crumbles along with chopped onion and garlic. Sauté until the veggie crumbles are browned, and the onions are golden but translucent. Add the tomatoes, basil, spinach, and some parsley. Reduce heat, cover, and simmer. The longer the simmer the better and while you prepare the other two components below—Preheat oven to 375.
Boil your noodles following the package instructions. Drain the water. If you are worried about them sticking together, you can take a pastry brush with a bit of oil and lightly brush the pasta.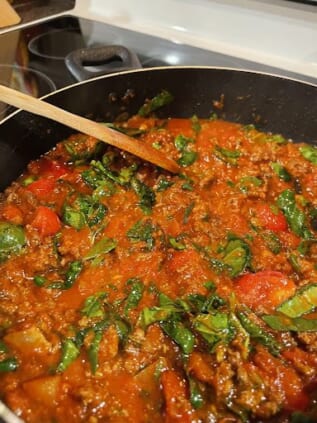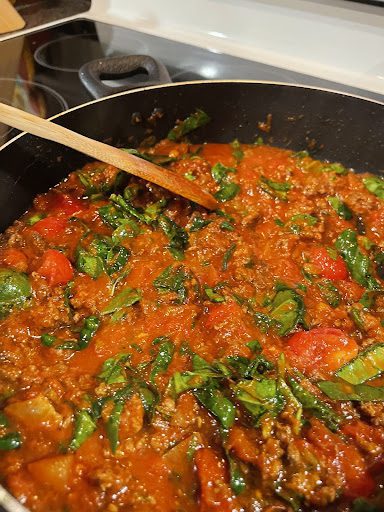 Then for the cheese mixture, you want to get out a mixing bowl and let your tofu sit on a plate with paper towels to get any excess moisture out. Depending on your tofu, you may have to let it sit for 10 minutes or so. Crumble the tofu into the bowl and add 1 tablespoon of nutritional yeast, parsley, salt and pepper, and a cup of non-dairy cheese. Mix.
Next, you will layer your lasagna in a 13" x 9" baking dish. Lay noodles flat and horizontal; 3 should fill up the pan edge to edge, then add your cheese mixture with a spatula. Evenly spread the cheese mixture across the top of the noodles. The layers should be about a quarter of an inch thick, add your sauce layer the same way, and top that with cheese. Build the next layer so on and so forth until you run out of noodles, then top with remaining cheese and parsley. Place in the oven for approximately 30 minutes.
This dish goes great with breadsticks, garlic bread, or knots. I also harvested a salad with a variety of greens; romaine lettuce, tatsoi, butter lettuce, kale, and my favorite beet greens. Deliziosa!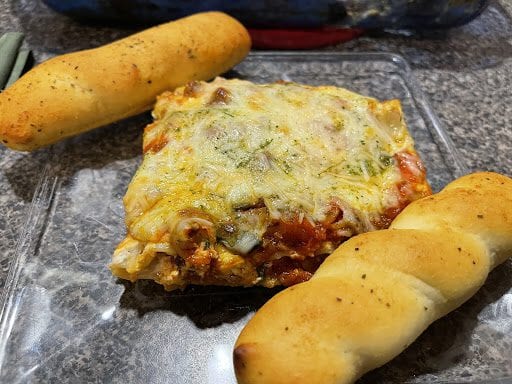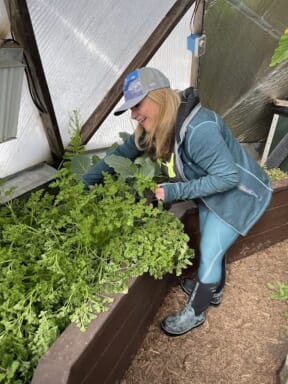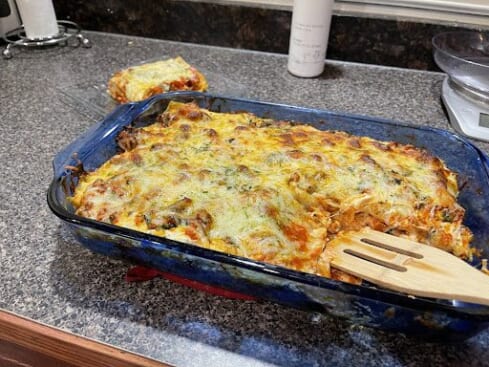 ---
Check out other Growing Dome Recipes.
Join the Inner Circle
An exclusive place for year-round gardeners. Join us to receive our monthly newsletter, "The Happy Grower". In our newsletter we provide community stories, event updates, expert gardening tips, and exclusive offers.