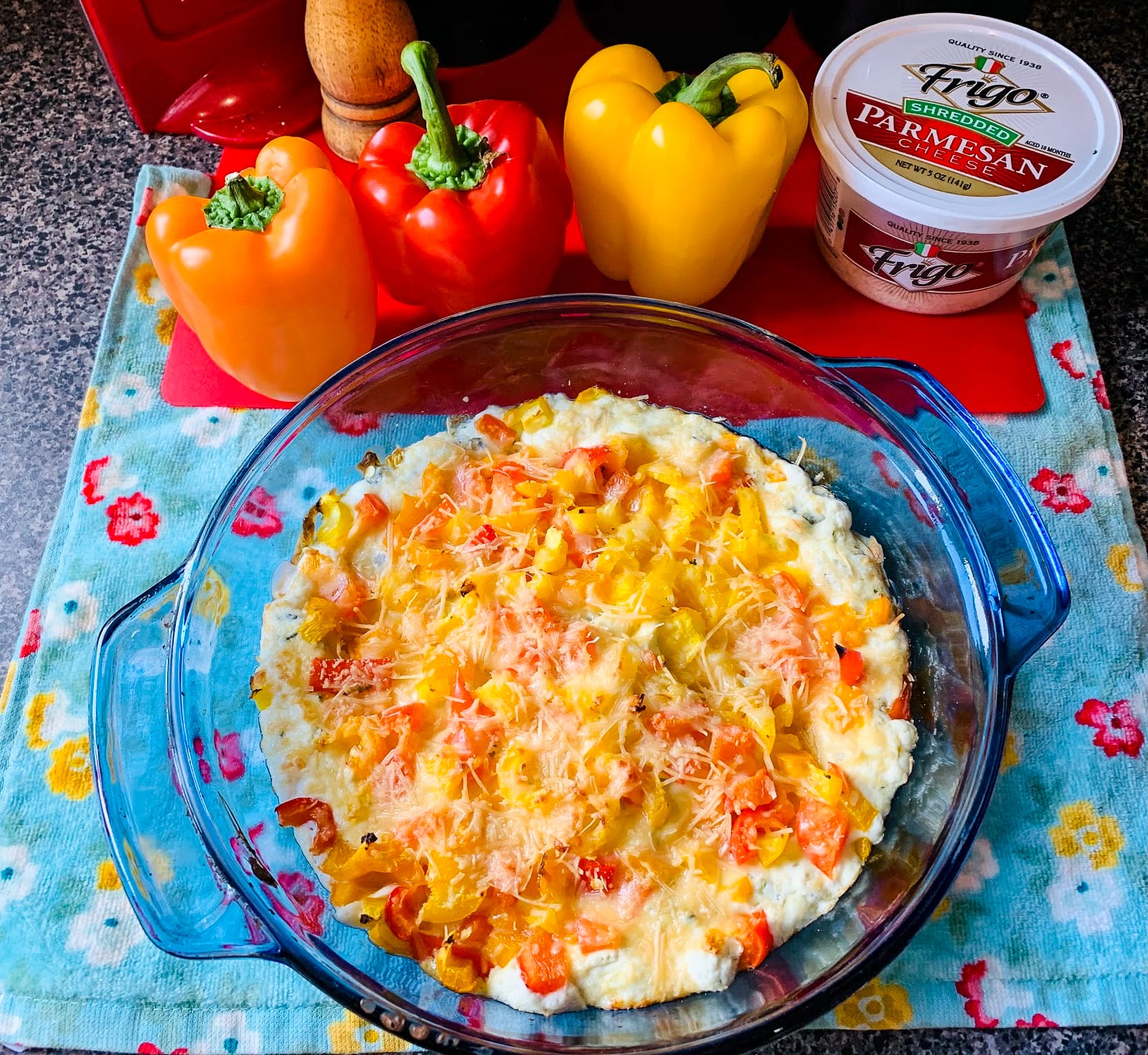 Total Time: 45 min Servings: approximately 12 1 ounce servingsThe Perfect Holiday Appetizer
Total Time: 45 min Servings: approximately 12 1 ounce servings
New Year's is always a good time to make your favorite appetizers, dips, and drinks. I've been experimenting with different ways to make my creamy, cheesy spinach artichoke dip over the years. I have tried it with full-fat cream cheese, Neufchâtel cheese, mozzarella cheese, and even vegan substitutes. This is my favorite dip recipe, and it is pretty simple. It melts in your mouth! You will want to double the recipe to have extra just for yourself.
Spinach & Artichoke Dip Ingredients:
3 boxes Philadelphia Original cream cheese (8 ounces)

2 cups fresh spinach, coarsely chopped (Frozen spinach will also work, but we prefer Dome Grown for that extra flavor.)

1 can artichoke hearts in brine (8 to 10 pieces), thoroughly drained, cut into thirds longways. Use Dome Grown artichokes if you have them!

2 cloves garlic, freshly minced

½ cup parmesan cheese, shredded

½ cup red, orange, and yellow bell pepper
Spinach & Artichoke Dip Instructions: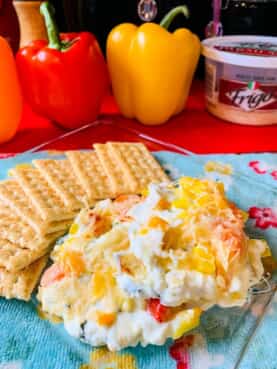 Preheat oven to 400 °F.

First, soften your cream cheese by taking it out of the fridge for 20+ minutes. To speed up the process, you can also run each foil package under warm water. You want it soft enough that it is easy to pull out of the packages. Put into a large saucepan.

On medium heat melt the cream cheese slowly. Be sure the pan is not too hot, or you will scorch the cream cheese.

Add chopped spinach, sliced artichoke hearts, garlic, a quarter cup of parmesan cheese (reserve the rest for topping), and a ¼ cup of each bell pepper and combine.

Spoon mixture once mixed and hot into a medium-size casserole or baking dish.

Top with remaining bell peppers and parmesan cheese. Bake for 18-22 minutes or until parmesan cheese is melted and begins to brown.

This dip will make any vegetable stick taste fabulous! You can also use it on French bread, crackers, or pita chips. Easy Peasy! Enjoy!
Recipe By: Kesy Curtis
---
Join the Inner Circle
An exclusive place for year-round gardeners. Join us to receive our monthly newsletter, "The Happy Grower". In our newsletter we provide community stories, event updates, expert gardening tips, and exclusive offers.