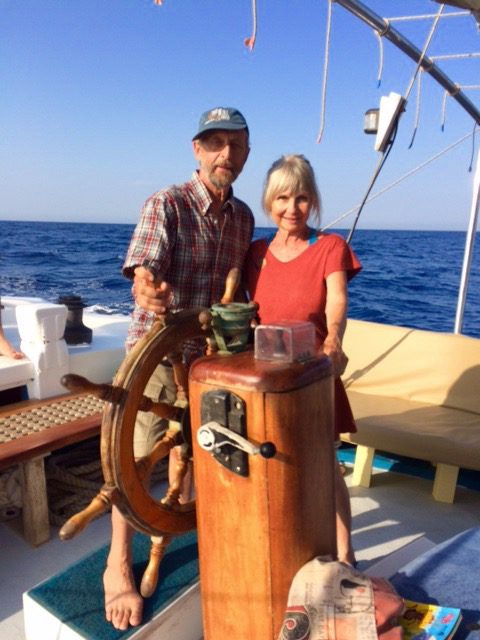 An Update from Puja Parsons
Udgar and I founded Growing Spaces in 1989. The process of selling it was like looking for the right partner to pass on the baton in an exciting marathon. Preparing for that moment took extra energy. Our team had become our community as we developed the agility together to master all the moving parts of an evolving company. The challenges to stabilizing and standardizing systems and products while developing new levels of production and improvement at the same time had caused Udgar and I to become willing "problem solvers." 
We crossed the finish line in April 2018 and passed the baton of ownership for Growing Spaces to Lem and Liz Tingley. In the Finish, we experienced that our bodies were so used to running fast, that our nervous systems could not calm down completely. The extra needs of preparing for the sale, while maintaining a steady momentum had left us hypervigilant, caffeine-addicted, and exhausted.
The Early Days of Retirement
After closing, we decided to travel in order to mark the change and to distance ourselves from our results-driven habits. We began by touring the ancient roots of civilization in Greece, with a group, in June of 2018.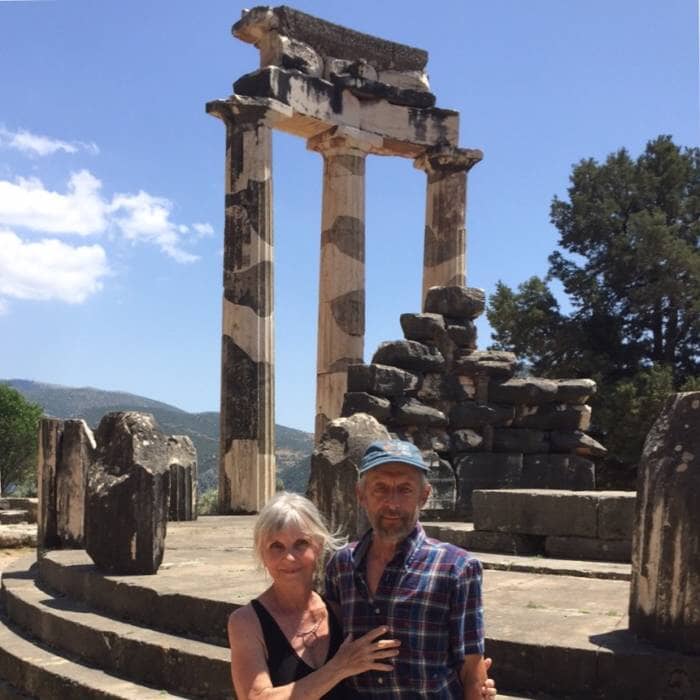 In March of 2019, we explored the eco-friendly culture of Costa Rica for a month. In May and June, we lived our dream of visiting the fjords of Norway. Udgar reunited with his best friend from Dental School, who has lived there for fifty years. Reunions with colleagues like Julien Verchere who has successfully built "Le Serre Domes" in France and family and friends across Europe gave us a sense of belonging to a global community of gardeners and nature lovers.
In November, we took a friend to our beloved New Zealand for a few weeks and then "popped over" to see the grandchildren and their parents in Australia in December. The smokey haze of wildfires there was challenging for our daughter's family, and the drought was threatening their nursery business. We felt our love of clean Rocky Mountain air at home and could feel the blessings of living in Pagosa Springs.
Stepping back from our roles and gaining perspective on travel helped us to appreciate our simple lifestyle. The personal security that we feel by just having our own Growing Dome® for immediate fresh food is a base for us. We are glad to witness our community of dome owners across the world, gaining the enhanced tastes of fresh food and the support of a healthy lifestyle.
Returning Home
We returned in February from New Zealand to find that our 26 foot Growing Dome Greenhouse had frozen because the door was left open for three days. Our plans for basking in our luscious winter garden sadly and dramatically ended. 

However, our involvement in The Geothermal Greenhouse Partnership Community Garden downtown, gave us a chance to keep gardening, while our private dome lay fallow. As Udgar valiantly sowed new seeds in our home garden, it was a joy to participate with others in the 42 ft. Dome downtown. Geothermal Heating was a unique experience that challenged new choices in planting and maintenance.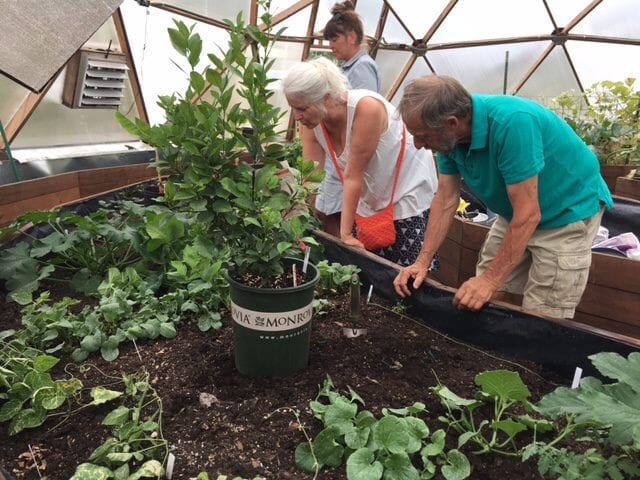 Evolving During Lockdown
When "Lockdown" came from the COVID-19 Pandemic, providing fresh food for people out of work intensified our common purpose. It was a unifying moment. By the end of March, we were feeding the neighbors and the Food Banks with bags of produce from our home and two of the GGP domes.
At home, the little shoots emerged from the seeds and frozen wizened plants. Watching our personal Growing Dome's recovery from the freeze was a lesson in renewal. It helped us to remember that Nature heals if allowed and that letting go is as much of an art as succeeding in a goal.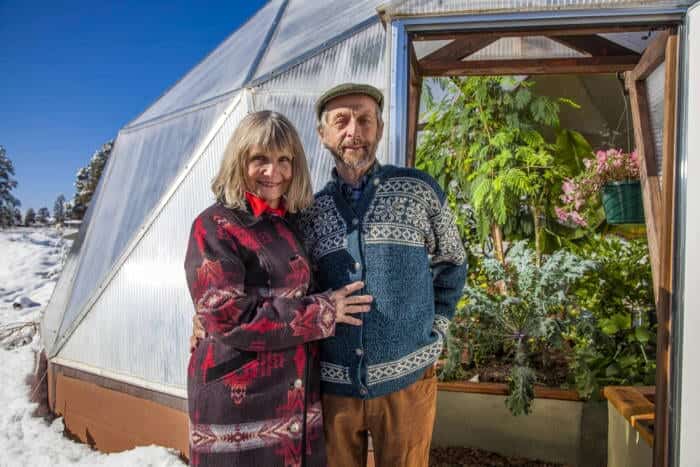 Practicing stepping back and stopping…pacing ourselves and counting on renewal, has meant being delighted by little things, and allowing ourselves to stay more in the moment. Our peace of mind, as we are grounded at home, allows us to explore our inner landscapes now. New creativity and discovery is emerging in us. Inner and outer landscapes are equally exciting.
We see that "Life is not a problem to be solved but a mystery to be lived,"…as we grow out of identifying as "problem solvers" to "living the mystery" more and more. We are finding humor in our patterns and laughing at ourselves as we relax. We are more essential, expanded, and grateful for life in all its ups and downs.

As we navigate this strange, unprecedented time, we hold that the unknown has healing in it, and potential for collective renewal. As the poet Mary Oliver said: "It is a serious thing just to be alive, on this fresh morning, in this broken world."
Join the Inner Circle
An exclusive place for year-round gardeners. Join us to receive our monthly newsletter, "The Happy Grower". In our newsletter we provide community stories, event updates, expert gardening tips, and exclusive offers.