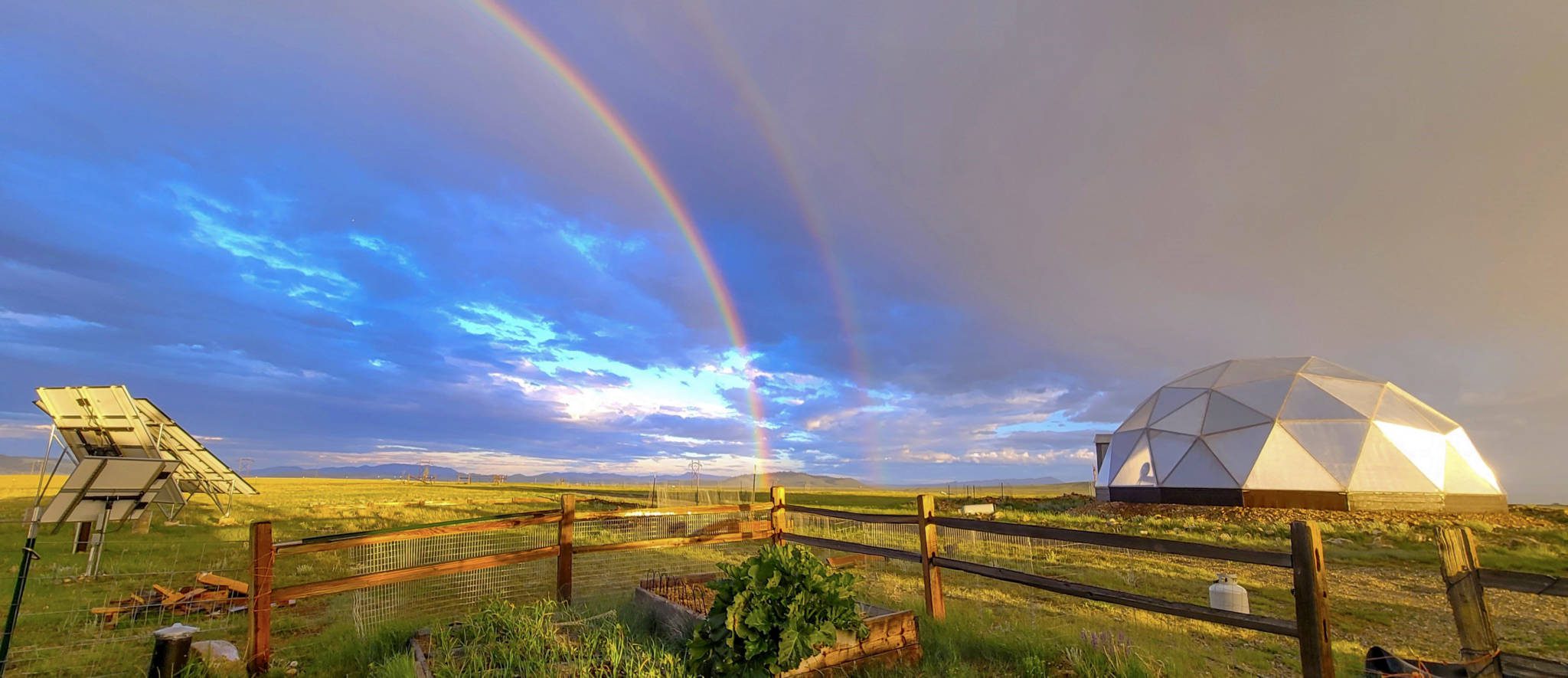 Specifications:
While the bar has been set remarkably high by last year's exceptional entries, we have no doubt that you are up to the challenge. This year's contest is open to all Growing Dome Owners and gardeners.
Date – Begins Monday, August 1st, and ends September 30th.
You can submit your photos via our easy-to-use form. Please include at least one high-quality landscape photo of the inside or outside of your greenhouse, your name, dome size, location, how old your growing dome is, and any other pertinent information.
There is no limit to entries. Enter as many photos as you like. Photo entries will be judged based on creativity, quality, and originality.
Prizes:
All entries will receive a special gift on behalf of Growing Spaces! Our panel of Judges will select the top three individuals with the best photo or photos
1st Prize – $500 gift card to GrowingSpaces.com and a Thrive Gardening Kit.
2nd Prize – a $250 gift certificate to GrowingSpaces.com and a Pond Care Kit.
3rd Prize – a $100 gift certificate to GrowingSpaces.com and Growing Spaces shirt and trucker hat.
Rules & Permissions
All photos must be original work taken by the entrants. No third party may own or control any materials the photo contains. The photo must not infringe upon the trademark, copyright, moral rights, intellectual rights, or privacy rights of any entity or person.
Must be high-quality, high-resolution photos (most newer iPhones and Android take great photos).
By entering the Contest, entrants agree that photos submitted can be used by Growing Spaces for advertising purposes, including but not limited to our website, emails, social media platforms, and marketing materials.
Submissions will not be accepted once the deadline lapses.
The winner will be contacted via the email address provided during entry.
We can't wait to see all of your amazing photos. Happy Growing!
Gallery of Greenhouse Photo Contest Entries 2022
Congratulations to the Growing Spaces 2022 Photo Contest Winners! It was a tough competition.
Join the Inner Circle
An exclusive place for year-round gardeners. Join us to receive our monthly newsletter, "The Happy Grower". In our newsletter we provide community stories, event updates, expert gardening tips, and exclusive offers.