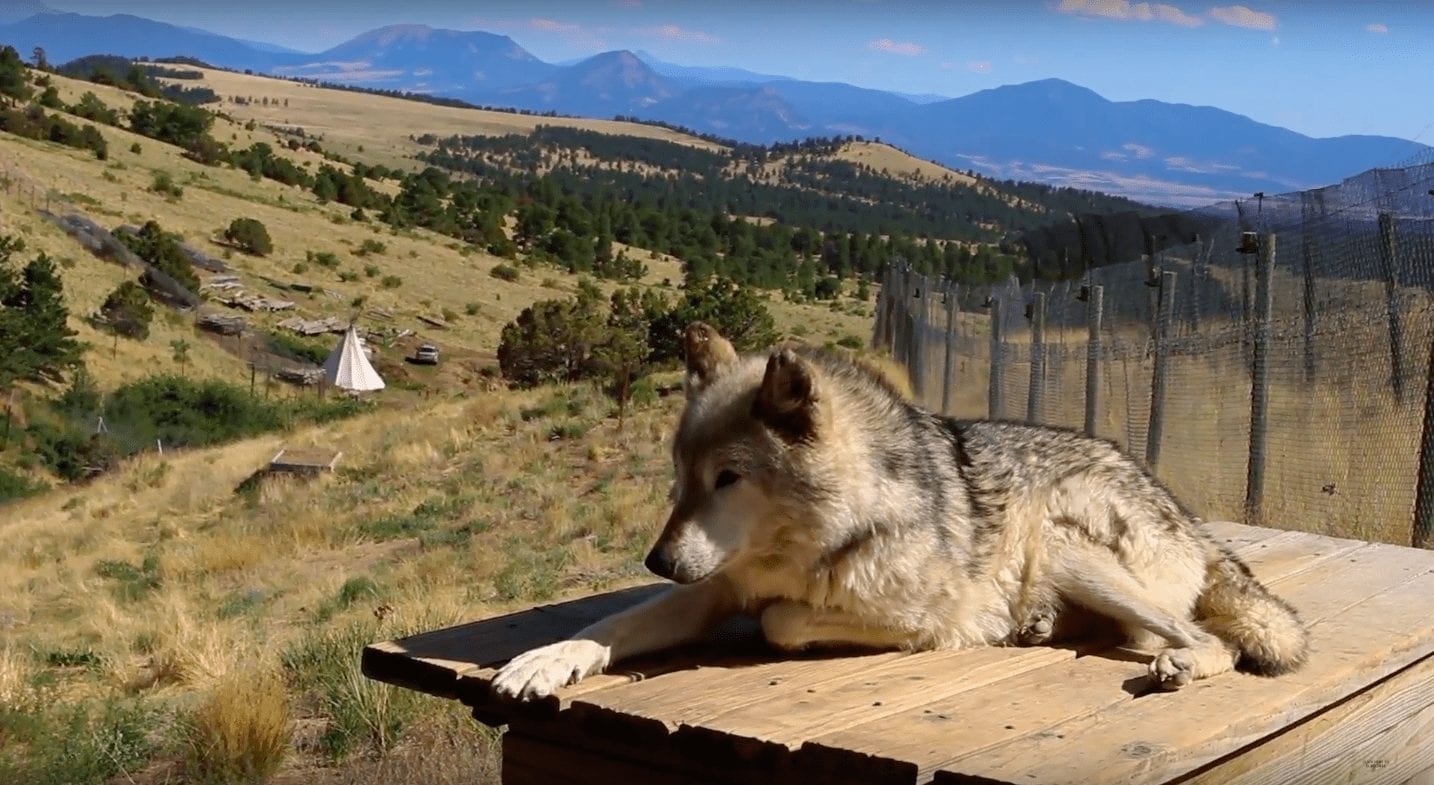 Off-Grid Greenhouse: Two Indoor Gardens at 9,000 ft. Elevation.
Does off-grid gardening seem impossible? Mission: Wolf accomplishes mission impossible. Not one, but two, Growing Dome off-grid greenhouses at a staggering 9,000 ft. Their secret? Not green thumbs. Wolves.
Mission: Wolf proves truly unique. The wolf sanctuary in Westcliffe, CO, serves not only as a refuge for wolves, but a creative education space for visionaries like Kent Weber, founder of Mission: Wolf.
"We don't let anyone buy their way in here or come here because they have more knowledge than someone, it is simply open to anybody at anytime that can simply find us." -Kent Weber
Mission: Wolf has one mission: education.
They believe in hands on learning to inform visitors on the beauty of wolves and importance of sustainable living practices like off-grid gardening.
"That's the one thing at Mission: Wolf. We try to let every person that comes here, physically, get their hands dirty." -Kent Weber
Whether people visit for a day or seeking a longer stay, many find personal growth and development inevitable.
Likewise, as Mission: Wolf continues to grow their off-grid operation, the Growing Domes became Mission: Wolf's first structure made of brand new materials.
"We use all recycled materials. I have for thirty-two years until I bought a Growing Dome." -Kent Weber
Mission: Wolf knew that their philosophies aligned with the Growing Spaces philosophies of working with nature.
The self sufficient features of the Off-Grid Growing Dome Greenhouse allow for off-grid gardening at Mission: Wolf. They provide produce for visitors, community members, and even the wolves all year round.
If you want to visit or volunteer at Mission: Wolf check out their website at missionwolf.org.
Check out our previous post about the Growing Dome community garden at the Pine River Garden Club in Bayfield, CO.
Please contact us if you'd like to get more information on Growing Domes. Or to receive more informative gardening and Growing Dome articles, please sign up for our monthly Newsletter "The Happy Grower".
Join the Inner Circle
An exclusive place for year-round gardeners. Join us to receive our monthly newsletter, "The Happy Grower". In our newsletter we provide community stories, event updates, expert gardening tips, and exclusive offers.