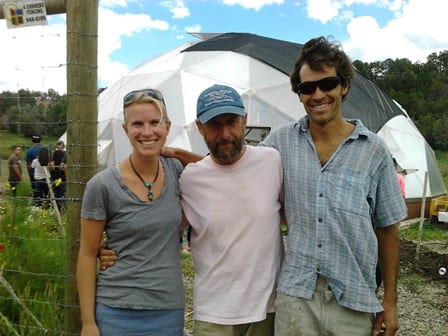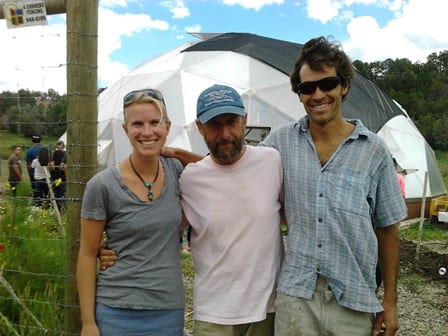 On September 1st, 2012 a team of six people from the Growing Spaces community, including owners Puja and Udgar Parsons, attended the Slow Money Regional Gathering in Carbondale, CO. After attending last year's national gathering in San Fransisco, CA, Puja and Udgar were so excited to be a part of a gathering closer to home. It was a beautiful day full of insightful talks, inspiring round-table discussions and great networking opportunities. It seemed everyone who attended the event left feeling ready to start bringing money back down to Earth in Colorado. Puja was honored to be a part of a spirited round-table discussion about how to make local, organic food more accessible to everyone by supporting rather than over-regulating the suppliers of that food. Even more fortunate was that this gathering was in a cow pasture in the middle of the Rocky Mountains and over 3 hours from the capital city of Denver, CO it was still featured in The Denver Post.
The original article was in the Denver Post Blog on September 7, 2012: Slow money movement aims to bring cash down to earth. Read the article here.
In addition to the gathering, the Growing Spaces team made a special visit to the Roaring Fork High School Growing Dome to offer much needed consulting on the garden and curriculum plans. We love to see these projects flourish and to help out whenever we have the opportunity. Daniel and Hana of Energy Optimists joined us at RFHS to discuss how they can get involved in aiding schools in making full use of the potential for learning in a Growing Dome garden. It was a great opportunity to nurture current relationships and forge new ones.