Growing Spaces is going global! We currently have four partnerships in three countries. If you are located in one of these regions feel free to reach out directly to these international Growing Dome Greenhouse partners for more information on their Geodesic Dome Greenhouses and other offerings. If there is not a partner in your region, we can still provide a quote to ship our Growing Dome Greenhouse kits to your country.
Arctic Acres is providing Canada with the highest quality geodesic domes, alternative horticulture solutions, and innovative living and workspaces. Arctic Acres has been a licensed Canadian distributor of Growing Spaces technology since 2019, and previously partnered on multiple projects for Green Iglu.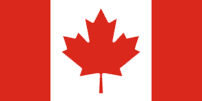 Green Iglu is the non-profit arm of Arctic Acres, and provides Growing Domes for food-insecure communities in Northern Canada. Formerly known as Project Growing North, Green Iglu built its first Growing Dome in Naujaat, NU in 2015. Since then, their organization has been at the forefront of agriculture in Canada's North. Starting as a social impact project, they are now recognized as a Canadian charitable organization and operate multiple food production facilities across Northern Canada. Their designs, methodologies, and technology are all formed through the perspectives and input of our partner communities.
Serving France and French-speaking regions of Europe, including Belgium and Switzerland, Les Serres Domes has been partnered with Growing Spaces since 2008! They offer six sizes of Growing Dome greenhouses, with both self-install options and customer installed options. They even build their own custom door!
If you are interested in becoming a Licensed International Partner, please contact us: info@growingspaces.com