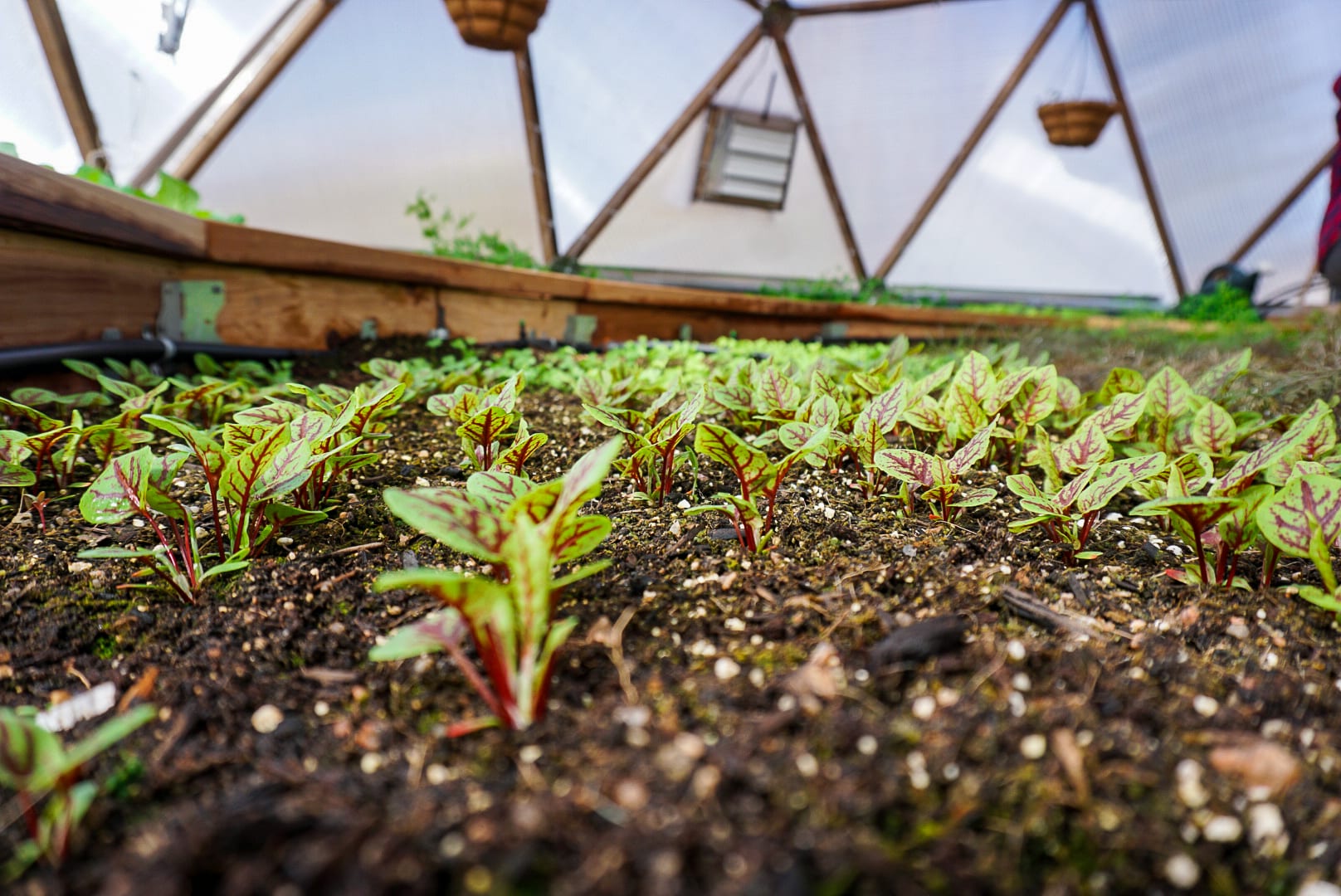 How to Grow Sorrel
When I talked with our team about what plant we should highlight this month, our owner Lem Tingley jumped at the opportunity to mention sorrel. He had never heard of if before visiting Shannon Harker at GoFarm's 26′ Dome in Golden, CO. He said it had such a surprising taste that we had to tell people about it, and so here I am sharing it with you. He likes to put it on a fresh, dome grown salad. Its zesty taste adds so much flavor, you don't even need dressing! So lets learn how to grow sorrel!
Know Before You Grow Sorrel
Sorrel is a small edible green plant from the Polygonaceae family, which also includes buckwheat and rhubarb. The French translation of sour ("sorrel") is spot-on. The leaves have an intense and unique lemony tang. In smaller quantities, the taste reminds some of citrus fruit or wild strawberries, with a slight edge. There are three major varieties to know: broadleaf, French, and red-veined sorrel. Broadleaf sorrel has slender, arrow-shaped leaves. French or Buckler leaf sorrel has small, bell-shaped leaves, while red-veined sorrel (photographed above) has a slim, tapered leaf with red veins throughout.
Planting Sorrel
Sorrel is a shorter herb, reaching heights of 8-12″. When planting choose a spot in your Growing Dome Greenhouse with good drainage and full sun. Sorrel likes a slightly acidic soil pH, somewhere in the range of 5.5 to 6.8. Since it is grown for its leaves, a soil rich in organic matter will give you lots of leafy, green growth. For the best results, sorrel should be started 4-6 weeks prior to the final frost of the spring. Sow shallowly, at a depth of approximately 1/4″. Keep well-moistened, and moderate water slightly once seeds start to germinate. After the plant is fully developed water them regularly; at least 1 inch per week.
Harvesting Sorrel
Newly seeded plants take 35 to 40 days to reach "baby" size and two months to fully mature. Sorrel is ready to harvest when the leaves are about 4 inches long. Tender leaves are best for eating. If you collect the older outer leaves through a process called "cut and come again," you will have a steady supply throughout the season.
Unless you want to save seed, cut the seed stalk to the ground and remove any declining leaves. The plant should re-sprout with more tender leaves. Sorrel will self-seed if you leave the seed heads on the plants.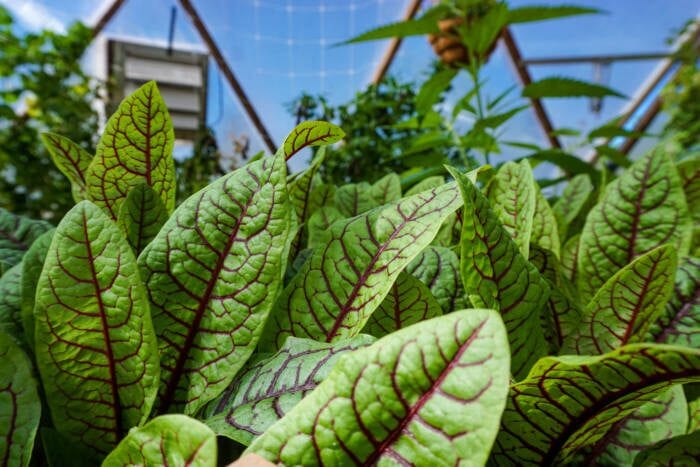 Cooking with Sorrel
Check out June's featured Chickpea and Sorrel Salad recipe for a simple three-step vegan salad that will ignite your taste buds.
Do you grow sorrel in your Growing Dome? Share a picture with us in our Growing Dome Enthusiasts Facebook Group.
Join the Inner Circle
An exclusive place for year-round gardeners. Join us to receive our monthly newsletter, "The Happy Grower". In our newsletter we provide community stories, event updates, expert gardening tips, and exclusive offers.