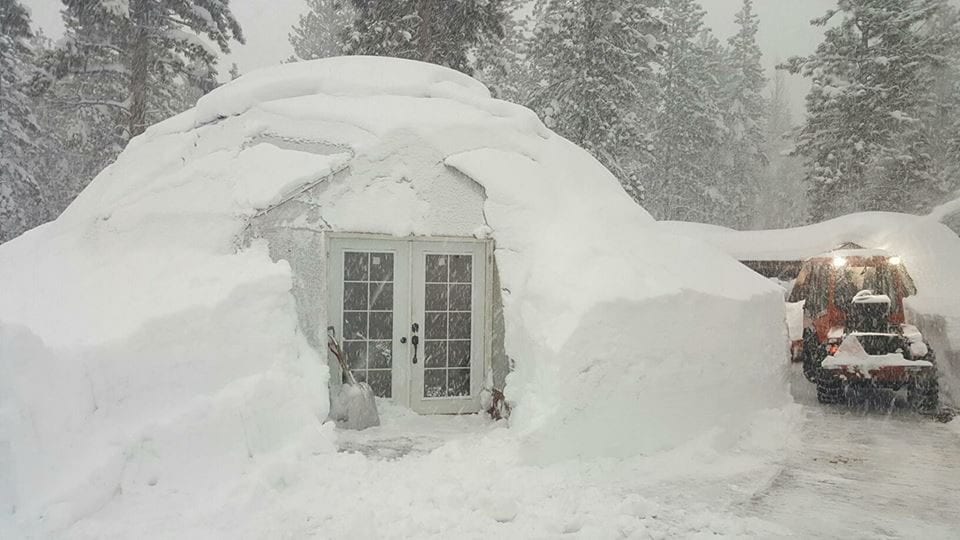 If you want to see for yourself that the Growing Dome® was made for winter, for gardening in the snow, in the mountains, then you have to see the pictures we received yesterday.
Here in Pagosa Springs, it won't stop snowing. Outside continues to be gray, cold, and delivering one snow storm after another. We have all earned an auxiliary title on our business cards: Snow Removal Specialists. We might not be experts, but we are certainly daily technicians.
Last week, I shared pictures of our parking lot and the snow fortress rising up to meet our 26′ Growing Dome. However, this isn't the picture I really want you to see. It is a lot of snow, and we've gotten more since, but our snowfall pales in comparison to the Sierra's right now.
Wow. That's a lot of snow! Look at these pictures from Tahoe.com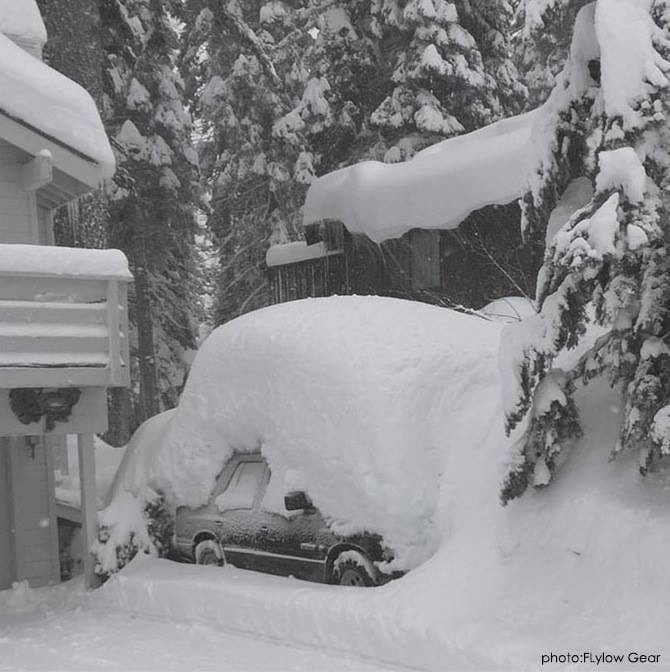 Don't Get the Plants Complaining
I'm not sure if it's a cultural thing, or intrinsic to human nature, but we tend to complain. Sometimes we complain a lot. With wet boots, cold feet, mending snow shovels, fixing plow trucks, and even simple navigation of snow packed icy roads, the complaints have been flying. I'm as guilty as the next person. Acting as if we've got it bad. Like we're having a hard winter.
Sometimes all it takes is a little shift in perspective to snap us out of our "poor me" mindset. When I saw those pictures, I knew I had nothing to complain about. Or maybe, those folks have more to complain about than me.
Down the road a little way from Tahoe, and the photos above, live our friends at the Tahoe Food Hub. Here's their Growing Dome.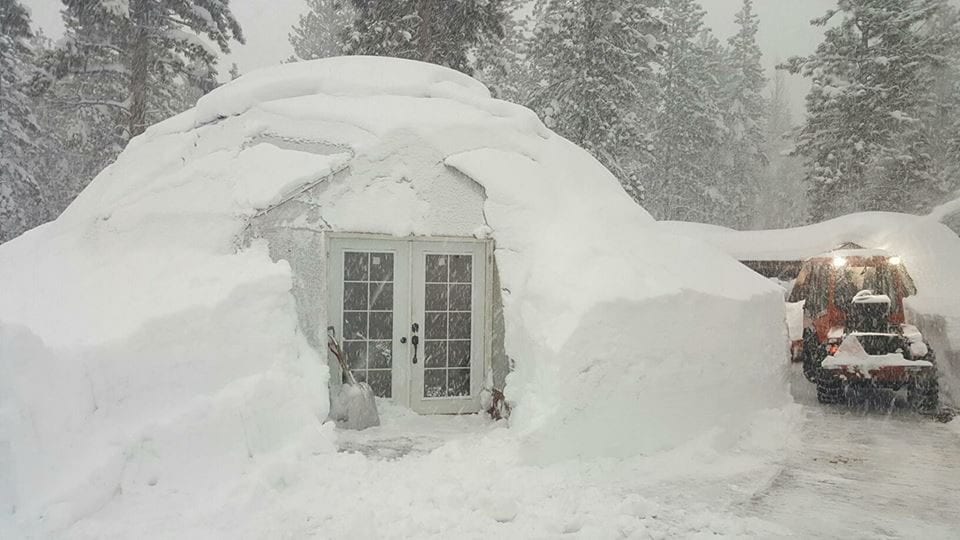 This picture also showed up yesterday, and here's what they said:
"Our Growing Dome at the Sierra Agroecology Center is buried but still jammin'! Check out this recent photo! Proving that we can grow year-round in the mountains."
Sometimes people find it hard to believe the Growing Dome grows all winter long. They wonder if it holds up to mountain snows and winds ripping across the plains. I hesitate against calling anything 100% foolproof and sometimes, things speak for themselves.
With proper maintenance and consistent use, the Growing Dome holds structural integrity and grows food. All Year Long. Even when winter refuses to let up.
As we complain, trudging through snow paths with our shovels in hand, the greens in the Growing Dome have nothing to complain about. They get to do what they do best.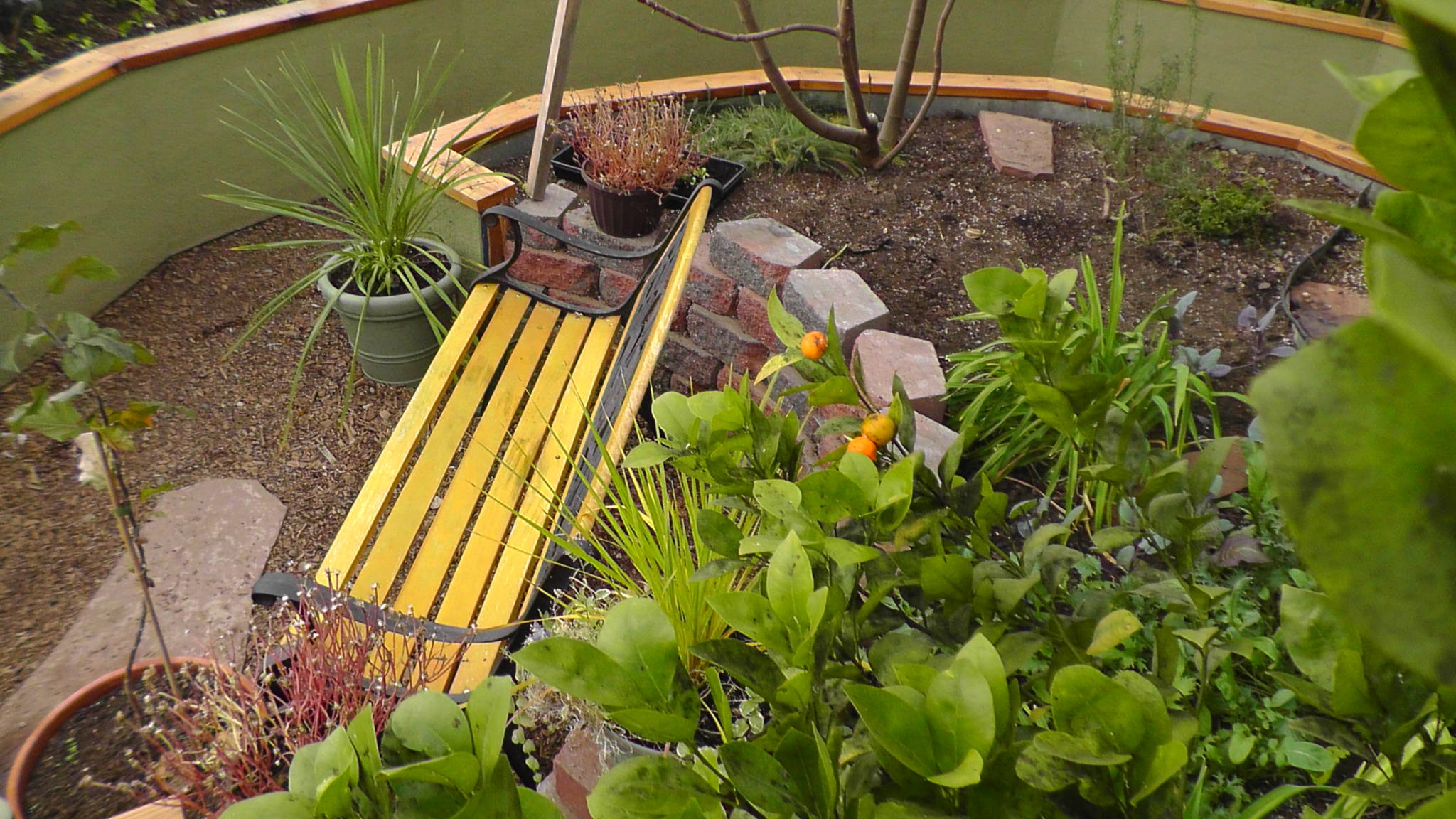 If you forget to water and tend them, they might complain. However, they probably won't care too much about the snow outside.
One last reminder. I don't know if you believe this or if I even believe it either, but "they" say your plants are listening. They listen and respond accordingly. Some claim your plants grow better when you talk nicely to them, play classical music, and interact with them in a heartfelt, caring way.
It might all be bologna, but if there's anything to it, you might want to check yourself. Hang your winter blues complaining at the door of your dome before you go in.
Keep warm, stay safe, keep growing, and enjoy winter.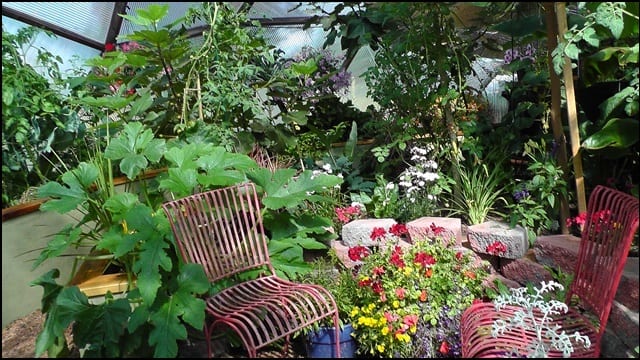 Sincerely,
The Growing Spaces Team