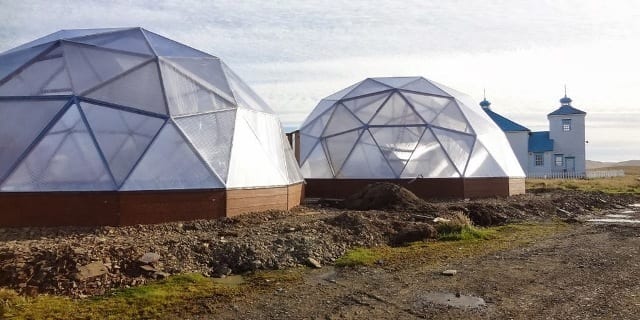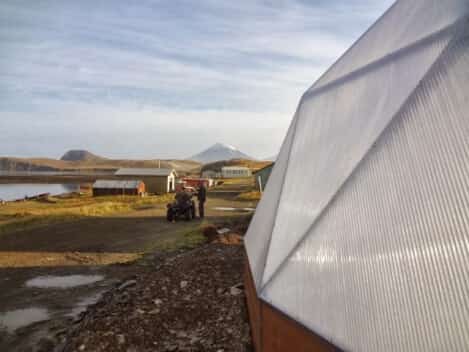 Recently our crew returned from Nikolski, Alaska with some amazing photos of their construction of two 33 ft. Growing Domes.
In theory, we understood that this was hard to get to the place as we had to jump through a number of hoops to coordinate shipping of the four large crates, but in reality, we had no idea the remoteness of this community.
In talking with them over the phone we also understood that gardening outside was nearly impossible, but we had no idea of the extreme nature of the environment. Nikolski is on Umnak Island towards the middle of the chain of Nikolski and currently hosts a population of 18 people (see image of map below). The island is over 300 square miles, but 55% of that is water.
Some of the pictures at the bottom show Mount Vsevidof, the highest point on Umnak Island. All of the food is flown in on planes twice a week as long as the weather is good enough, and sometimes planes can be delayed for a week or more.
This town is one of the longest inhabited settlements in human history, over 4000 years. The natives of the island are from the Aleut tribe.
The greenhouses they purchased and we helped construct are for the small community to be able to grow food in over a much longer season than otherwise is possible. Enjoy the photos!