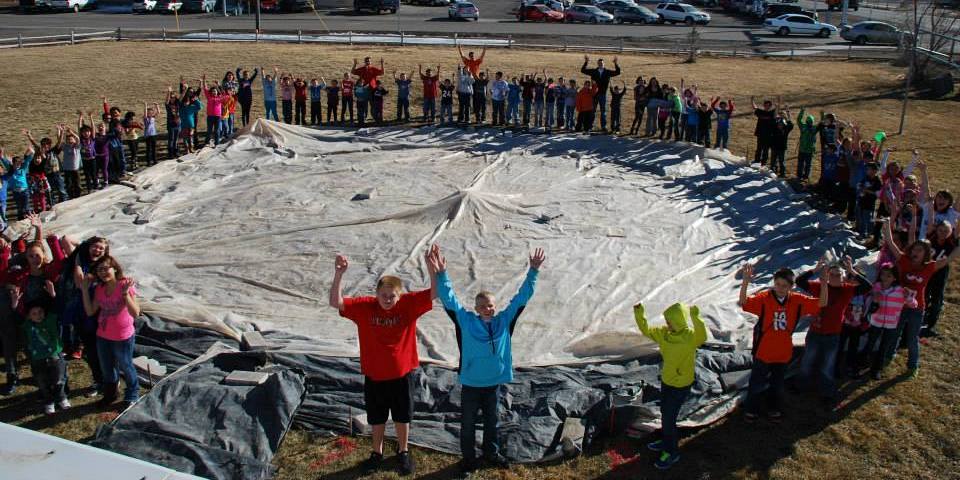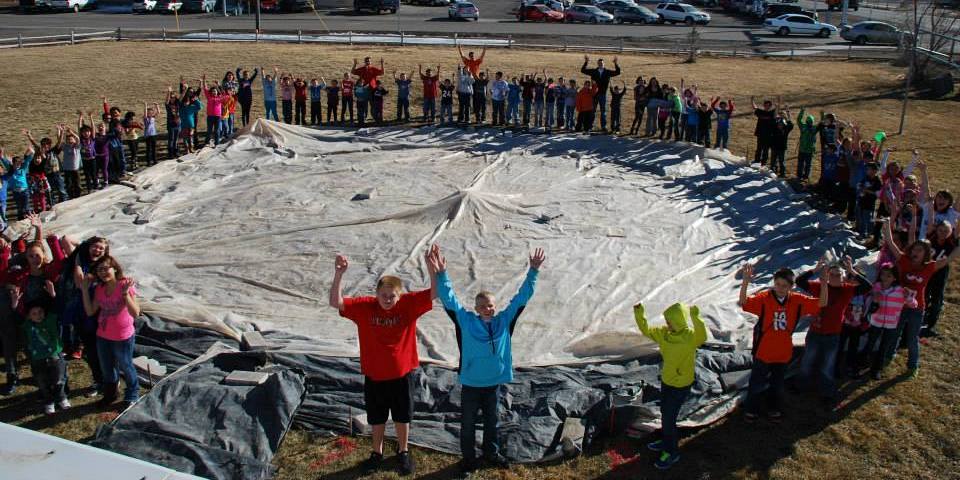 We are very excited to announce, albeit a bit early, the first place winners of our 2014 Growing Spaces In-Kind Grant Program! The Boys and Girls Club of the San Luis Valley, CO was moving ahead so quickly that we had an emergency session of the Grant Program Committee to make a decision and keep the club on schedule. As you see it's February in one of the coldest places in the state of Colorado and still they are starting on construction of the Growing Dome Greenhouse. We are more than impressed by their motivation, dedication, and drive when it comes to providing exceptional services for the youth of their community.
Upon receiving news of their grant, they sent us this lovely thank you letter:
"Wow! Thank you so very much for the grant of funds to offset the costs of the Growing Dome. It will be the first year-round Growing Dome and year round gardening programming of any Boys & Girls Club in the United States. We are so excited to be working with you!
The Boys & Girls Clubs of America has been the number one youth organization in the country for the past 18 years. Our Formula for Impact stresses Healthy Lifestyles, Academic Success and Leadership/Community ability. The Growing Dome gardening programs will cover all of those areas. We will even be able to add STEM programming!
The Boys & Girls Clubs of the San Luis Valley was established in 1992. This community raised 2.5 million dollars and by 2000, we had a beautiful facility and adjacent "play" space for our club members. I have been blessed to be part of the BGCA mission and the BGCSLV for the past 8 months. In that time, we have doubled the number of youth and children we serve. Currently, we are averaging 115 youth a day (up to 150 on early-release Wednesdays). Most of our members attend the club every day of the week. BGCA has proven that members that attend the club more than twice a week are four times likely to graduate high school with a plan for their future.
Again, thank you Growing Spaces for your generosity, encouragement and expertise as we go forward to "ensure that all youth, especially those that need us most, are offered opportunities to realize their full potential as responsible, caring and productive citizens in a richly diverse world". We owe it to our children and youth to provide the best facilities, the best staff, the best programming and the best environment that we can possibly produce.
Kindest regards,
Lynn C. Cotton
Executive Director"
Learn more about the Boys and Girls Club of the San Luis Valley: http://www.bgcslv.org/