A Young Family's Journey to Reconnect with Nature and Grow Food
After seven years in the heart of the Big Apple, Gleb and Sophia were craving a connection with nature. Burnt out from the fast-paced city life, they longed for the serenity and fulfillment that can only be found in nature. In their pursuit for a simpler and greener lifestyle, they decided to relocate to Livingston, New York. Sophia, having grown up in upstate New York with a love for gardening, knew that this move was an essential step towards shaping their future.
Bubble of Nature
In April of 2022, they took the plunge and purchased a 26′ Growing Dome, enlisting the expertise of the Growing Spaces Crew to bring their vision to life. Their "Bubble of nature" was born, offering them a sanctuary where they could escape the stresses of everyday life and indulge in their passion for growing their own food.
The decision to choose Growing Spaces was inspired by Sophia's father, who stumbled upon Growing Spaces virtual tours. He shared his discovery with Gleb and Sophia, and the rest is history. Well almost…
Growth in All Aspects: Gardening and Parenthood
Gleb and Sophia embraced yet another life-changing event—starting a family. With a one-year-old in tow, they embarked on the adventure of parenthood while tending to their garden. It hasn't always been easy juggling the responsibilities of work, family, and the garden, but they have found immense joy and satisfaction in nurturing their child and watching their plants thrive. They can't wait to teach their little one all about where food comes from.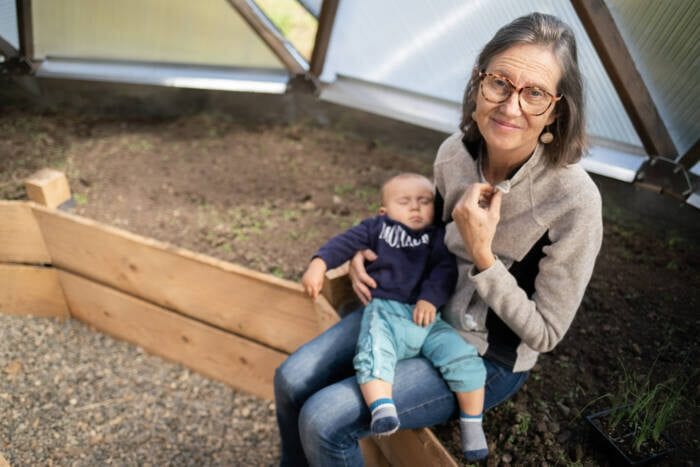 Overcoming Challenges
While their garden bloomed and provided them with a bountiful harvest, they encountered a formidable challenge—aphids. These pesky pests threatened to derail their efforts. Fortunately, Growing Spaces stepped in, offering invaluable tips and guidance to bring the aphid infestation under control. Armed with knowledge and determination, Gleb and Sophia face this spring season with renewed hope, ready to start afresh with seedlings and tropical trees.
Words of Wisdom for Fellow Gardeners
Reflecting on their journey, Gleb and Sophia share words of wisdom for fellow dome gardeners. They emphasize the importance of being patient with oneself, especially during the first year. Mistakes are bound to happen, but perseverance is the key to success. They learned valuable lessons from their initial season, such as not overplanting and starting with simple crops they were familiar with. They advise new gardeners not to rush and overwhelm themselves but instead to take it one step at a time.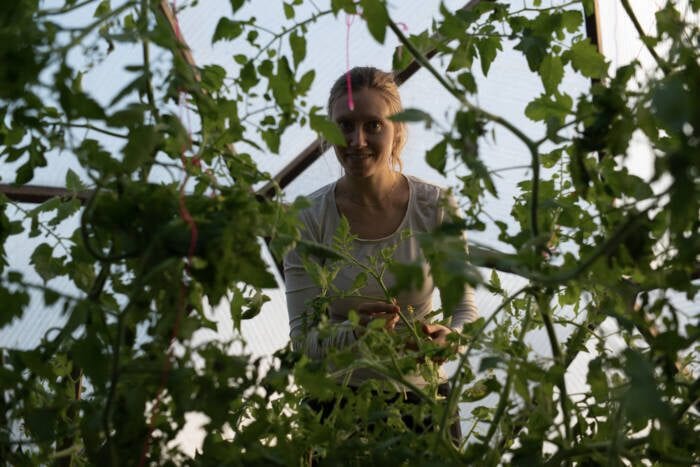 As Gleb reflects, "It is a privilege to have the time and ability to grow your own food." Their journey has been one of learning, growth, and joy. They eagerly anticipate the many more lessons and moments of connection that lie ahead for their family.
The Power of Reconnection
Gleb and Sophia's story is a heartfelt reminder of the deep fulfillment that can be derived from renewing our bond with nature and nourishing our bodies with our own produce. Let their passion and resolve inspire other young families and gardeners: You don't have to wait for retirement to start cultivating. The time to grow is now!
Check our our other Featured Growing Dome blogs!
Join the Inner Circle
An exclusive place for year-round gardeners. Join us to receive our monthly newsletter, "The Happy Grower". In our newsletter we provide community stories, event updates, expert gardening tips, and exclusive offers.