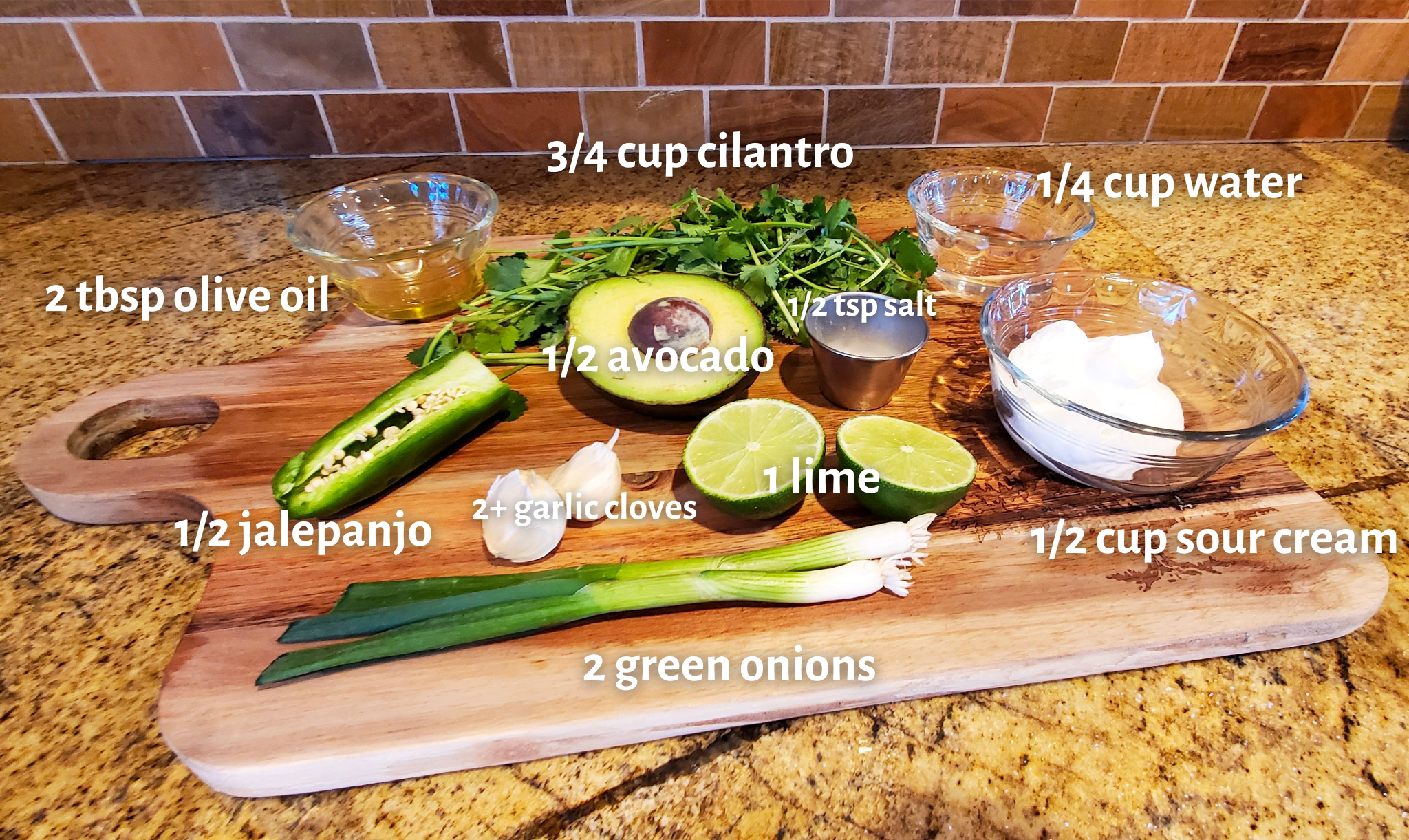 Whether you are growing cilantro in your garden or buying it from the store, it is one of those plants you always seem to have an abundance of. This cilantro lime sauce recipe is a great way to use up all that extra coriander. It is perfect for adding flavor to any dish. No matter if you're making tacos, burrito bowls, sandwiches, or salads, this sauce will make your meal even better. It's a creamy, blended sauce that uses cilantro, lime juice, and sour cream as the primary flavors.
To make this sauce, you will need olive oil, avocado, green onion (or scallions), cilantro, garlic, lime juice, salt, and sour cream (or Greek yogurt). Simply add all the ingredients to a high-speed blender or food processor and pulse until everything is combined. Be sure to leave some small visible bits of cilantro in there for a better taste.
Cilantro Lime Sauce Ingredients
2 tablespoons olive oil
½ avocado (peeled and pitted)
¼ cup water
2 chopped green onions
½ jalapeno
¾ cup cilantro leaves
2 + cloves garlic (diced)
Juice of 1 lime
½ teaspoon salt
½ cup sour cream or Greek yogurt
Place all the ingredients in a high-speed blender or food processor. Use the pulse function to blend until the mixture has a mostly smooth consistency. It's important to keep it slightly chunky, so don't over-blend, and aim to have visible pieces of cilantro in the mixture.
This sauce is versatile and can be used as a dressing, dip, or spread. For a delicious meal idea, try using this sauce as the base for Creamy Cilantro Turkey Tacos.
You might also like: Growing Cilantro in a Greenhouse or Bok Choy Wonton Soup Recipe
Join the Inner Circle
An exclusive place for year-round gardeners. Join us to receive our monthly newsletter, "The Happy Grower". In our newsletter we provide community stories, event updates, expert gardening tips, and exclusive offers.