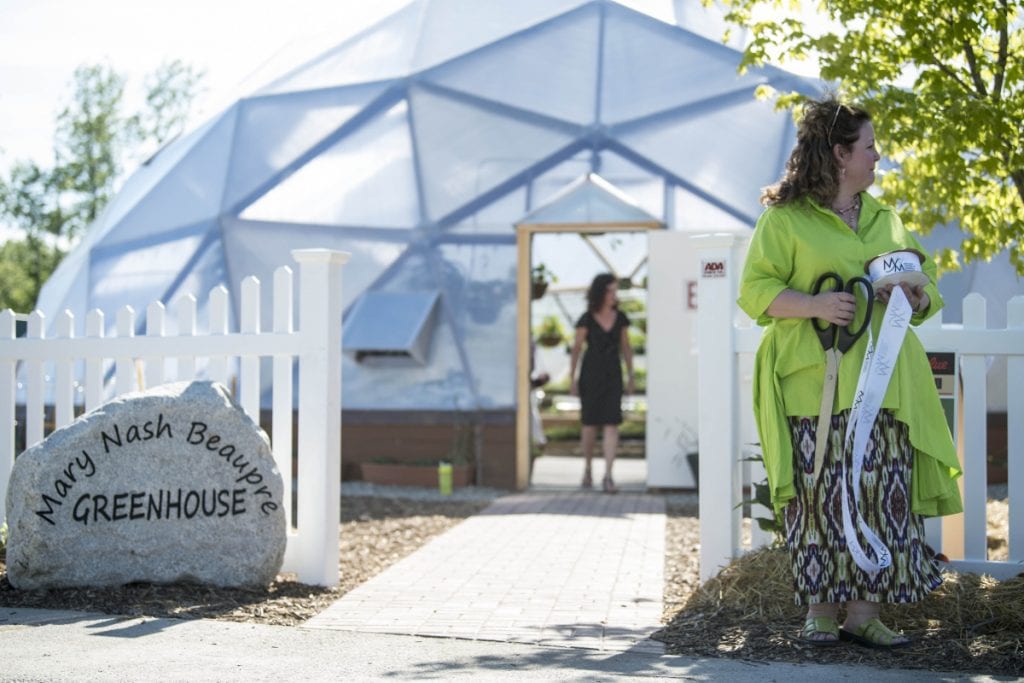 The Grand opening of the Mary Nash Beaupre Greenhouse at the Alfond Youth Center was a welcome sight to many children in the Waterville, Maine area. It is wheelchair accessible and features both aquaponics and hydroponics systems. It will provide fresh produce and herbs to the Kids' Kitchen and Weekend Backpack programs year-round, and will also allow children to engage in STEM activities, start their own produce stands and hold community garden events.
About 200 kids per day will have access to the community Growing Dome, about 60% of which are at-risk kids. They will not only learn about sustainable agriculture, but it will also give them access to a fresh organic meal.
The project was originally spearheaded by Mary Nash Beaupre before her death but was continued on by her family, the local community and community garden grants. The construction of this greenhouse by the Boys and Girls Clubs and YMCA of Greater Waterville at the Alfond Youth Center was featured on Waterville's local TV station WABI in September 2017, and the 42-foot Growing Dome was officially opened 1n May 2018.
See the full newspaper article here.