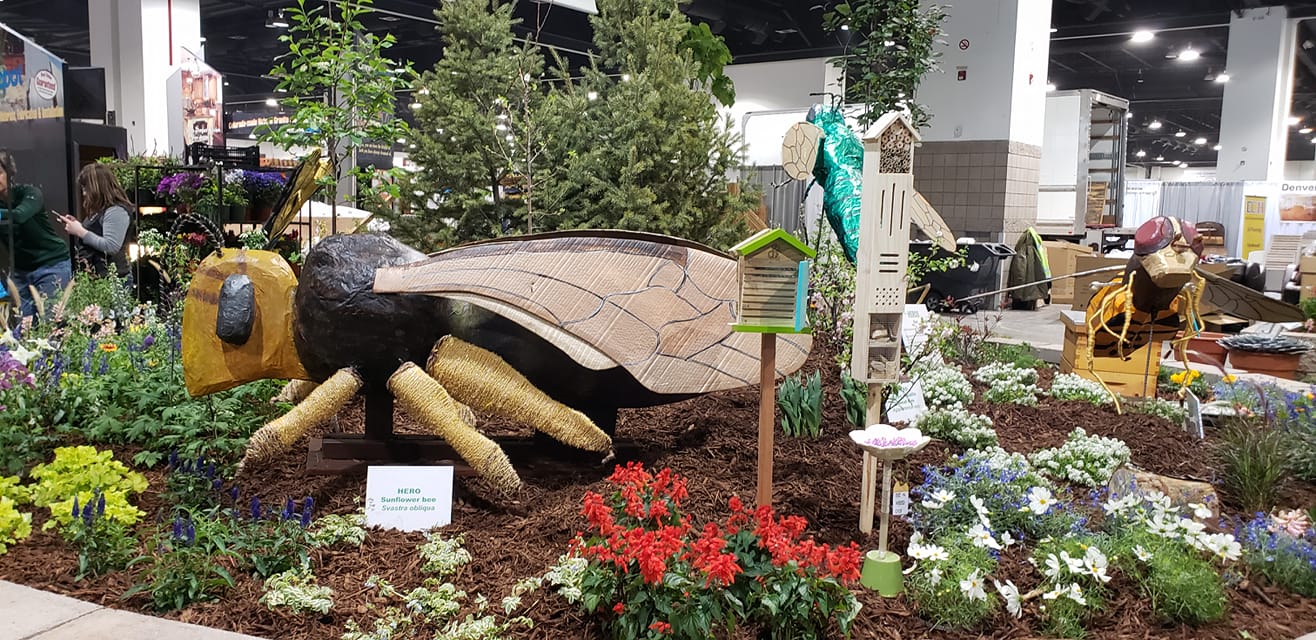 We are so excited to announce that we will be participating in the 2020 Colorado Garden & Home Show from February 22nd – March 1st at the Colorado Convention Center. This is our very first event of the year and the biggest show we have ever participated in.
Don't miss the chance to explore the Rocky Mountain region's oldest, largest and most prestigious garden and home show. You can find inspiration from the latest ideas and trends in landscaping, gardening and home improvement. Enjoy the multitude of fragrances as you stroll through more than an acre of professionally landscaped gardens – 11 in all.
We are booth #1867 not too far from the Colorado State University Education garden! (pictured here)
There were be a special gift for Growing Dome Owners and Happy Grower email subscribers who visit our booth, and this will be the first chance to sign-up for spring Growing Dome tours in Colorado. (To be announced after the show).
We hope to see you there! As always we are available to answer any questions you might have about Growing Dome ownership and upcoming events. You can contact us at info@growingspaces.com or (970) 731-2120.