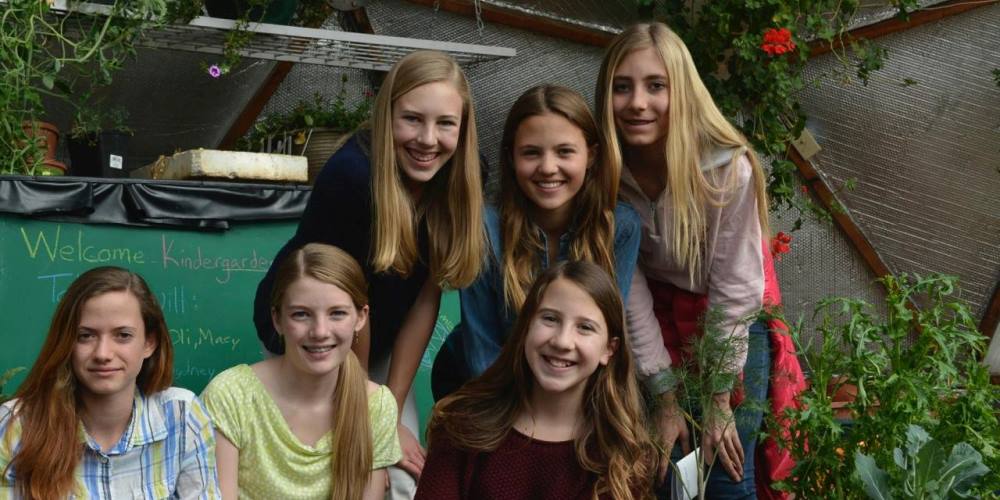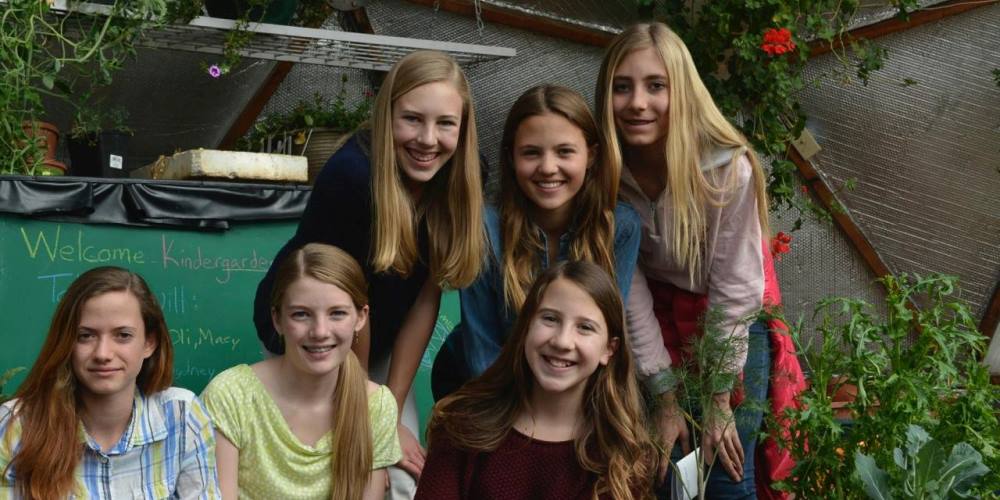 On March 25, 2014 in Durango, CO, a group of dynamic young women from the Telluride Middle School presented their service learning project as part of the Destination ImagiNation Project Outreach Challenge. The team, dubbed "Telluride Grow Dome Girls", was tasked with identifying, designing and implementing a project that addressed a real community need. They chose to develop a program that teaches students about eating healthy and how food is grown using their Growing Dome greenhouse as a platform.
Udgar Parsons, Growing Spaces Founder, had the opportunity to see their outstanding presentation and wanted to share these thoughts from his experience.
Their initial concern is about childhood obesity and the increase in early onset diabetes. They realize that the average diet contains a huge amount of sugar which is the cause of these two conditions. They encourage their peers to eat fresh, organic foods, fresh from the garden. They invited nearly 200 students from Telluride elementary, senior and high schools to visit their growing dome and sample their projects. Their motto is "eat a rainbow" which promotes eating foods of varying colors to create a nutrient rich diet. These girls are completely inspiring and their Growing Dome looks magnificent.
On April 14, 2014  we heard from Ramona Gaylord in Telluride, CO with an update about the group – "I am a biologist and educator and have a story that is taking place in our little box canyon. Six middle school girls have created a project called Brownies to Broccoli. Their mission is to educate students in our district on making healthy lifestyle choices through "eating a rainbow" of vegetables every day. They are trying to ameliorate the problem of childhood diabetes and obesity that is now plaguing Colorado. They are doing this by peer educating classes in our Growing Spaces Growing Dome which is a 26 ft long geodesic greenhouse created by a homegrown CO business called Growing Spaces out of Pagosa Springs. They are growing vegetables in this school greenhouse and harvesting them for the cafeteria. They also have presented to our Telluride Town Council and have a cute, but short, radio clip w our local radio station that discusses our project and here is a link to their front page story on the Telluride Daily Planet. Telluride News The grow dome girls
This last weekend they achieved 2nd place in the State Championships of Destination Imagination at the Auraria campus and are headed for the global competition in TN where 16,000 students from all over the world converge. They also won the Torch Bearer award for far reaching and innovative community service work."