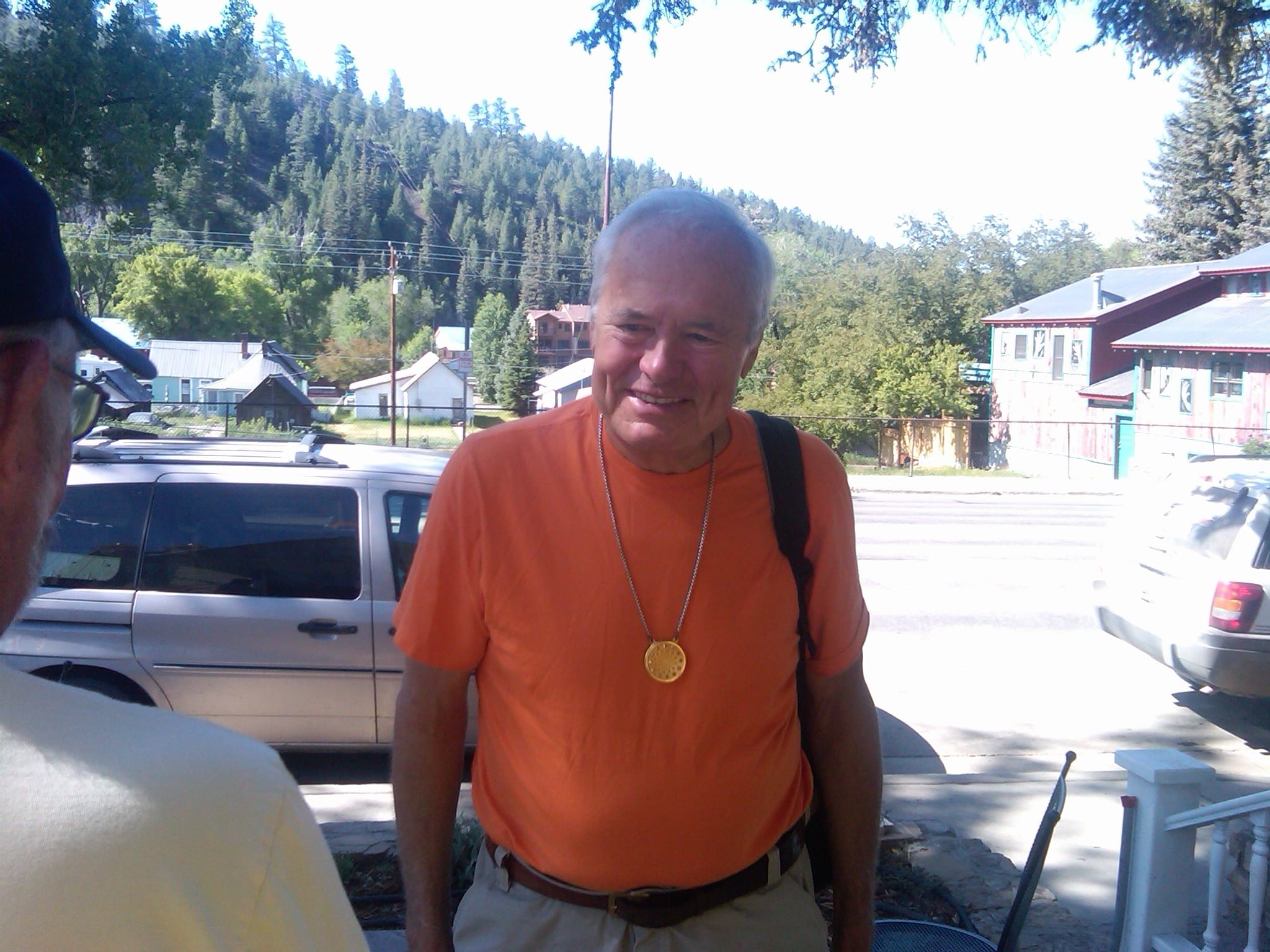 For a time now, I have ignored my body's messages about too much caffeine and justified it with my determined work ethic. I was well aware that my body's acidic tendencies was causing the arthritis pain, headaches and anxiety that go with a caffeine addiction. But I ignored all this.
Then late in June, a visit from one of our Growing Dome® owners changed all that.
He was "completing his odyssey" he said, traveling from Gabrielle Cousins Living Foods program in Arizona back to his home in Big Fork, Montana. "He's kind of angelic", Jessica had mentioned, among the other enthusiastic reports from our staff. I just had to meet the man.
Paul Renner's luminous presence and wide vocabulary for explaining his transformation from "death's door" to his current vibrant health, was awe inspiring for me. As he sat before me sharing early one morning, about his journey to "food self-sufficiency" and his return to health, I couldn't imagine him at 400 pounds, a diabetic and alcoholic on many medications. His current state of shining vibrancy, was more than health, it was aliveness and gratitude for life.
Paul's inspiration for supporting a "culture of life" and the "grace that always surrounds us" has become a mission to teach what he has learned. His story has been told succinctly in articles and on his website, but my personal tap on the shoulder came when he said proudly, "I haven't had a toxic beverage in four and half years!" I just knew, I too had to STOP and recover myself from the cycle of living on caffeine.
Citing his learning from Jeannette Chavez in Calista, Montana, who taught him the initial principles of the Hypocrites Institute, as well as Gabriel Cousins, who works with Type II diabetes, and many other diseases, he purported the living foods diet I know so well. "We are all a part of life from photosynthesis to blossoming" he told me. "We can only find healthy foods regionally (100 miles in circumference to where we live…) at best," said Paul. He devotes his energy to teaching and providing a local food garden for his community in and around a 51 ft. Growing Dome on his property.
As our conversation closed he took me to his car and showed me his traveling "living foods kitchen" in the back. There he showed me sprouts in all stages of growth, fresh organic food in a cooler, a stainless steel juicer, a supply of purified water and all the necessities to keep his diet strong. His demonstration of the "simple life" and a "holistic approach to the human condition" was like a call to live life more abundantly. The result? To follow his example ever since, I have changed my habits and have been detoxing from caffeine and sugar and returning to a live foods diet. The result is that I feel so much better.
– Author: Puja Dhyan Parsons, Co-owner & CEO of Growing Spaces
Paul was kind enough to share some of his experience on video for us.
It's even better to see and hear his story in person! Enjoy!