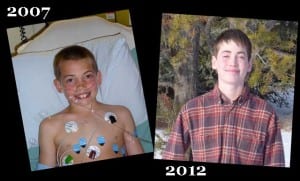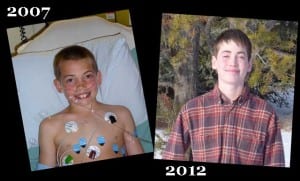 Ever heard about the "Children's Wish Foundation"? Well we had the amazing opportunity to be involved with them in fulfilling the wish of a boy with Leukemia. He asked for his own Growing Dome. We're speechless about how beautiful a thing this is and are very glad to share this nice article The Children's Wish Foundation of Canada – Saskatchewan Chapter wrote about the gift:
Hippocrates, the father of modern medicine wrote, "Our food should be our medicine. Our medicine should be our food." When their son Shemuel was diagnosed with Leukemia, parents Sigrid and Lance took these words to heart.
Already familiar with the health benefits of organic vegetables, the family researched other ways nutrition could aid in Shemuel's treatment. They soon realized that their new food choices were not only good for the whole family, but for the environment as well. "When your child is sick," says Lance, "your whole world turns upside down. Changes are inevitably made to your lifestyle. Shem's process of treatment led to buying organic." This also planted the seeds of nurturing Shemuel's passion for gardening.
Like many Saskatchewan and Canadian gardeners, Shemuel wished he could beat winter and garden all year long. The Children's Wish Foundation granted him his wish by providing him with a 26-foot Growing Dome Greenhouse that can sustain plants year-round with nothing more than solar power. The Growing Dome will be installed this spring, as soon as the ground is thawed enough to dig.
Gardening has proven to have benefits for Shemuel; the process is therapeutic. His dad is ecstatic about the granting of his son's wish, which has not only made them healthier as a family, but has given Shemuel a passion to throw himself into, a way to get away from hospitals, treatments and doctors. He is even thinking about making a career out of gardening, though for the time being he's happy improving his yield. Shemuel says his most recent crops were the best because he could listen to audio books while weeding. "It can take two hours to weed," Shemuel says, "I like to listen to the classics like The Three Musketeers."
"He finds it therapeutic to put his fingers into the dirt," confirms his father. "It's a delight for him to watch them pop put of the soil like a mad scientist! It's a great thing for him."
P.O. Box 309, Saskatoon, SK S7K 3L3
t: 306-955-0511 f: 306-653-9474
tf: 1-800-267-WISH (9474)
www.facebook.com/ChildrensWishSK