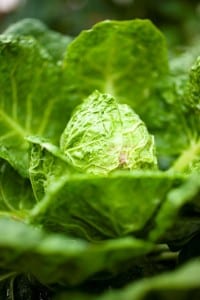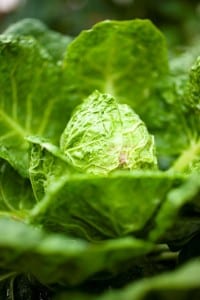 Growing Spaces co-owner, Puja Parsons, subscribes to a number of e-newsletters that keep her abreast of current trends in healthy eating, wellness and sustainability. Many Mondays we come to work and find delicious email forwards in our inboxes with links to great articles. Most recently via Puja's subscription to DailyGood.org, she shared with us a story of a young girl named Katie and the cabbage plant that sparked an idea. The experience of growing that single plant into a giant 40# head of cabbage and then hand delivering it to a local soup kitchen inspired Katie to start an entire garden at her school dedicated to feeding the hungry. It all started when she was given the plant to take home from school as part of the Bonnie Plants 3rd Grade Cabbage Program. We're sharing this story with you because it's pretty awesome and there are some great lessons to learn from Katie about grass-roots community gardening:
Start small – Who would ever think to start with one plant? Many tend to err on the side of too big, too fast.
Keep it intimate – She found somewhere she could go and hand deliver her cabbage. That made it real and rewarding.
Be creative with resources – She entered and won a 'Launch my Dream' t-shirt contest at Amazing Kids Magazine
Ask for help – Katie wasn't afraid to share her dream and ask for what she needed. The school gave her land for her garden and Bonnie Plants donated the plants.
Inspire others – She is dedicated to being an example of her dream. Now the whole school has joined her.
Don't Stop – In her own words she "didn't stop" at any point. She continued to dream bigger and reach higher and now she has FIVE gardens.
To read Katie's story in her own words go to: Katie's Krops
To watch a video of Katie's story go to: Katie's Krops on KharmaTube